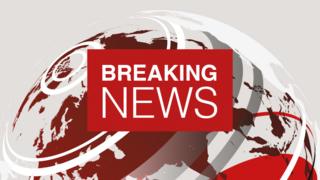 ABC television network has cancelled comedian Roseanne Barr's show after she posted a racist tweet comparing a former Obama adviser to an ape.
ABC said: "Roseanne's Twitter statement is abhorrent, repugnant and inconsistent with our values and we have decided to cancel her show."
Barr's tweet said Valerie Jarrett was the child of the Muslim Brotherhood and the Planet of the Apes film.
She deleted the post and apologised for a "bad joke".
ABC drops Roseanne show after racist tweet