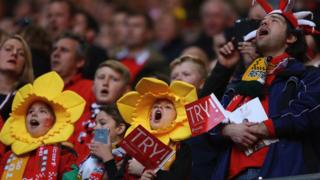 A South African rugby player's ticking alarm clock caused a bomb scare that led to the team hotel being evacuated.
Police were called to The Hilton in Cardiff after reports of a suspicious item in a laundry bag, with a Burka outfit also found.
The evacuation took place on Friday afternoon – while the team was at the Principality Stadium preparing for Saturday's test match.
South Wales Police said it was called and found the item was not suspicious.
The incident happened on the eve of the Springboks' 20-11 defeat to Wales, with the hotel saying "a suspicious package" was found by a member of the housekeeping team in a player's room.
Further suspicion was aroused by the discovery of the Burka.
After guests were evacuated, three South African players were called back so their rooms could be searched.
It is believed the Burka belonged to one of the team, who had bought it to wear on a fancy dress night out in Cardiff after Saturday's game.
All three players involved and the South Africa squad were warned by police, but escaped any sanction.
A Hilton Hotel statement read: "At 2pm on Friday, November 23, there was an incident where our housekeeping team discovered a suspicious package in one of the bedrooms.
"She notified hotel management and, as per our protocol, we evacuated bedrooms above and below the floor in question and contacted the police immediately."
It added that – following an investigation – the all-clear was quickly given.
The South African rugby union declined to comment, saying it was a hotel matter.
But after the game, coach Rassie Erasmus said: "We didn't have the best preparation and we had a couple of pre-match blows with injuries, but we can't use them as excuses."
In a statement, South Wales Police said: "Officers were called to reports of a suspicious item at the Hilton Hotel in Cardiff city centre shortly after 2.15pm on Friday, November 23.
"After initial investigation work was carried out, it was established the item was not suspicious."
Alarm clock sparks Springbok rugby team hotel bomb scare