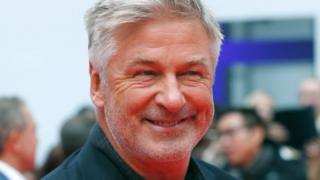 US actor Alec Baldwin has been arrested in New York City, accused of punching a man in a fight over a parking spot.
A police department spokesperson told the BBC that the actor had been taken into custody and faced a probable charge of assault.
This is not 60-year-old Mr Baldwin's first run-in with the law – in 2014, he was arrested for disorderly conduct.
The actor starred in the movie Hunt for Red October and more recently in TV shows 30 Rock and Saturday Night Live.
The alleged altercation occurred in the West Village area of Manhattan on Friday.
US President Donald Trump, whom Mr Baldwin has portrayed on the comedy show Saturday Night Live, said when asked about the arrest: "I wish him luck."
Alec Baldwin arrested over parking dispute in New York City