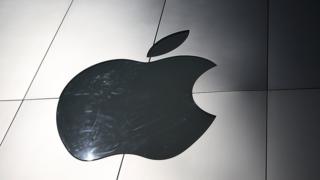 A US court has ordered South Korea's Samsung Electronics pay $539m (£403m) in damages for copying features of Apple's original iPhone.
The jury's decision is the latest step in a long-running legal battle between the world's top smartphone makers.
It began in 2011 when Apple argued Samsung had infringed on some patents.
A year later Apple was awarded $1.05bn in damages but the pair have fought over the final amount Samsung should pay.
Most of the damages payment – $533.3m – was awarded for infringing three Apple design patents. The remainder was for violating two patented functions.
In a statement, Apple said it was pleased that the members of the jury "agree that Samsung should pay for copying our products."
"This case has always been about more than money," the tech giant said, adding that it was important that it continued to protect the "hard work and innovation of so many people at Apple".
But Samsung said the decision "flies in the face" of the unanimous Supreme Court ruling in its favour on the way the design patent damages are calculated.
Samsung had argued that it should only have to pay $28m in damages – limiting the sum to profits directly related to the components or features covered by the patents.
Apple argued for damages related to the profits from an entire iPhone.
Apple awarded $539m in US patent case against Samsung}