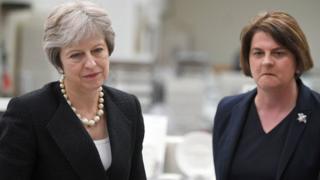 Theresa May's cabinet has met for the first time since two members of it quit over her EU withdrawal agreement.
The PM appears to have seen off the threat of being ousted in a confidence vote of her own MPs, for now.
But she faces a revolt from the Democratic Unionist Party, whose 10 MPs keep her government in power.
The DUP abstained in Monday night's Budget votes as a warning shot over what they say are her broken promises on Brexit.
And, in a sign on tension on the EU side, Spain has said it will not agree to the draft Brexit withdrawal deal without clarity over how talks on the future status of Gibraltar should be handled.
Under the terms of their House of Commons deal, agreed after Mrs May lost her Commons majority in last year's general election, the DUP is supposed to back the government on Budget matters and on confidence votes.
But DUP Brexit spokesman Sammy Wilson said Mrs May's Brexit agreement with Brussels breached a "fundamental" assurance that Northern Ireland would not be separated from the rest of the UK.
"We had to do something to show our displeasure," he told BBC2's Newsnight.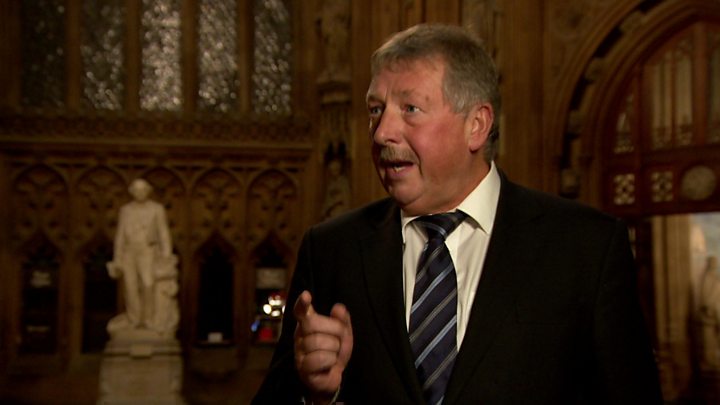 Labour's shadow cabinet office minister Jon Trickett said the DUP's withdrawal of support on a Budget measure raised questions as to how long the government could carry on in the face of widespread opposition to Mrs May's Brexit deal.
"We no longer have a functioning government. With Brexit only a few months away something has got to give," he said.
The DUP opted to abstain on a series of amendments to the Finance Bill – and also supported an amendment proposed by Labour, calling for Treasury assessments of the impact of government policies on child poverty to be published.
Labour's celebrations were somewhat muted, however, as they had not been expecting the DUP to vote with them and did not have enough of their own MPs on hand to win the knife-edge contest, losing it by five.
Labour leader Jeremy Corbyn, who had put forward the amendment himself, was among the absentees, having been given permission by his party's whips not to vote.
---
'DUP showing they are not on board'
By Laura Kuenssberg, BBC political editor
The DUP says this is not the end of the arrangement of so called "confidence and supply" agreement, where the government can formally rely on support from the Northern Irish unionists' 10 votes.
But the fabric of that arrangement is certainly torn… and once faith is broken between the two, it's hard to see how it could be restored.
Remember, there's a really straightforward reason why this matters so much. Theresa May does not have enough votes on her own to pass the Brexit deal.
The partnership with the DUP was set up to try to make sure she could. If it collapses completely then her central task becomes yet more seemingly impossible, even if those 48 letters never come.
---
Mrs May insists her Brexit deal is in the national interest and will allow the UK to take back control of its "money, laws and borders".
But she continues to be the target of backbench critics within her party, who appear intent on forcing a confidence vote on her leadership.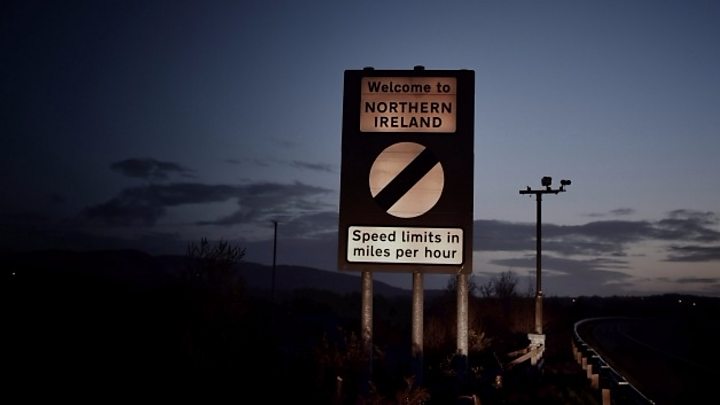 If the chairman of the 1922 Committee of backbench Conservatives – Sir Graham Brady – receives letters from 15% of the party's MPs, a secret ballot is triggered.
A source has told the BBC they have not given up hope of reaching the required threshold of 48 letters.
Not everyone who had pledged to send in letters has done so, the source said. As of Monday evening, around 26 had publicly confirmed they had.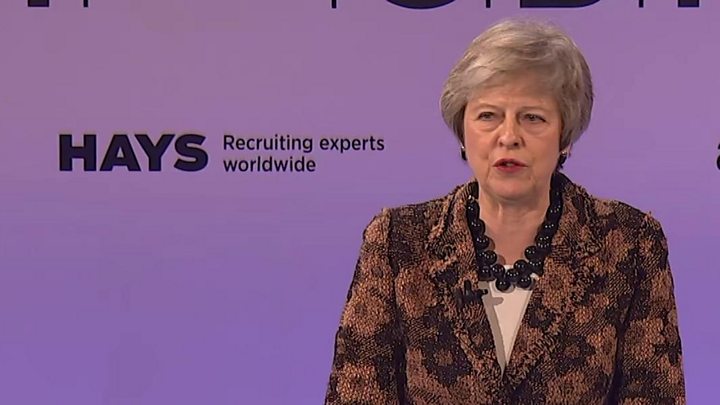 Conservative MP Jacob Rees-Mogg, who has led calls for Mrs May to go, told BBC News he was not angry with colleagues for not following his example, and he did not see the failure to reach the 48 target as the same thing as backing for Mrs May.
He said the government would now need to look again at the withdrawal agreement because "without the DUP there is no majority".
But the bigger problem for Mrs May, he suggested, was that a large number of Conservatives would vote against her deal when they get a say on it next month.
As it stands, there appears to be a majority in Parliament against the deal.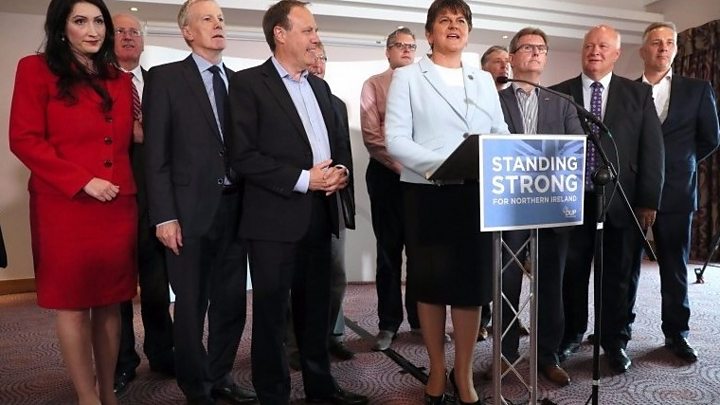 Ministers from the remaining 27 EU countries have, meanwhile, met in Brussels to work on the political declaration setting out their future relationship with the UK, which could be agreed with the UK later on Tuesday.
European leaders are set to sign off the draft withdrawal agreement and framework of future relations in Brussels on Sunday.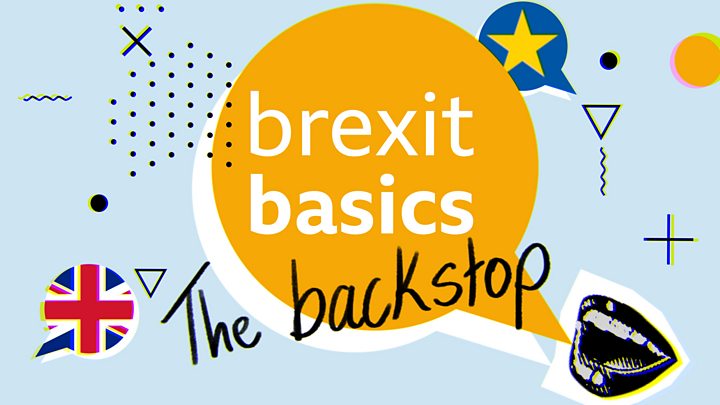 Brexit: Cabinet meets as DUP step up pressure on PM}