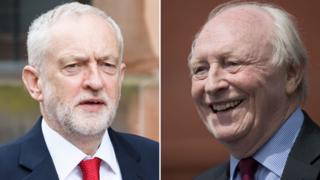 Jeremy Corbyn will commit "a serious evasion of duty" if he does not change his stance on Brexit, former Labour leader Lord Kinnock has said.
The peer told the Independent that Labour should endorse the UK staying in the European Economic Area (EEA) or risk "sacrificing thousands" of jobs.
Staying in the EEA would mean the UK retained key aspects of the single market after leaving the EU.
But Mr Corbyn has opposed this idea as the UK would not make the rules.
Lord Kinnock was one of the 83 Labour peers who defied the party leadership this week and voted for an amendment to the EU Withdrawal Bill in the House of Lords to keep the UK in the EEA.
EEA membership would see the UK retain full access to the EU's internal market of 300 million consumers in return for making financial contributions and accepting most EU laws.
Under what is known as the "Norway model" free movement laws would also apply, so EU citizens could move to all EEA countries to work and live.
Norway is one of three countries outside the EU which is an existing EEA member.
Supporters of the plan think keeping the maximum-possible access to the single market should be the top priority.
However critics of the Norway model say it would mean the UK would still be subject to EU laws after Brexit, but with no say in how they are made.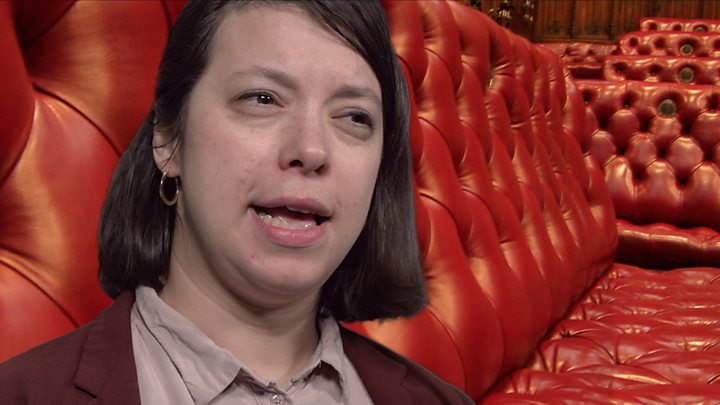 Labour urged its peers to abstain in Tuesday's vote on EEA membership, but 83 of them defied the leadership and the amendment was backed by 245 votes to 218 in the House of Lords.
The issue will now return to the Commons and Lord Kinnock said: "It would be a serious evasion of duty if Labour did not seize this chance to protect our country from the rockslide of 'hard' Brexit."
"Labour must make this challenge.
"By supporting continued EEA participation we can end the prime minister's deference to the cliff-edge kamikaze squad and force her, or her successor, into the pragmatic patriotism of putting country before party."
Lord Kinnock defended his refusal to abstain in the EEA vote, as Mr Corbyn had wanted, saying: "I do not break the whip lightly.
"In this case, not continuing in the EEA would mean endangering, sacrificing, thousands of skilled and decently paid jobs and, with them, the life chances of countless families and communities."
He added that objections to EEA membership were based on "infantile leftist illusion".
The government is expected to seek to reverse a number of the Lords amendments when the bill returns to the Commons.
Brexit: Jeremy Corbyn must change stance, says Lord Kinnock}