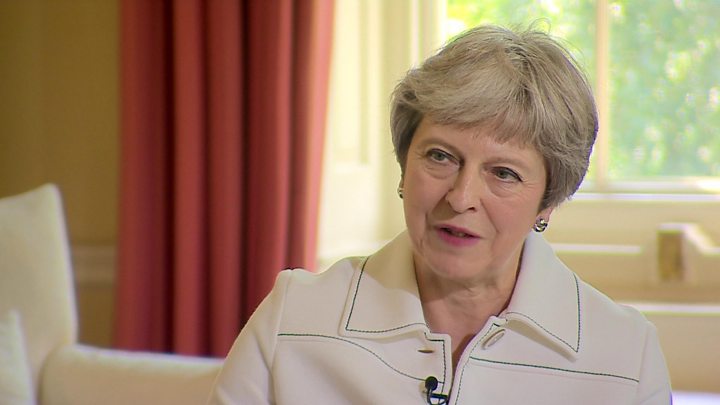 Boris Johnson strongly criticised Theresa May's plan for a customs relationship with the EU before agreeing to back it at Friday's cabinet meeting, the BBC understands.
The prime minister held the meeting at Chequers, where the cabinet agreed to support her favoured option.
Mr Johnson used colourful language as he made the argument Mrs May's plan would leave the UK as a "vassal state".
The prime minister said her plan would ensure Brexit is delivered.
Mr Johnson has also told colleagues the plan could be a "serious inhibitor to free trade", according to BBC political correspondent Nick Eardley.
An ally of the foreign secretary told him the comments were made in a humorous style, and after a dinner at Chequers Mr Johnson paid a rousing tribute to the prime minister.
Friends of the foreign secretary say he is staying in the cabinet to "make the argument for Brexiteers".
Meanwhile the Observer reports that more than 100 entrepreneurs and business leaders regard Mrs May's plan as "unworkable" and "costly and bureaucratic".
Writing in the Mail on Sunday, Conservative MP Andrew Bridgen said the "time has come for a new leader" which he believes should be Brexiteer Jacob Rees-Mogg.
'Suffer the consequences'
Mr Bridgen called Mrs May's Brexit pledges "a pretence and charade intended to dupe the electorate".
Mr Rees-Mogg warned that "a very soft Brexit means that we haven't left, we are simply a rule-taker".
A briefing being circulated to the European Research Group (ERG) – a group of Eurosceptic Conservative backbench MPs, which Mr Rees-Mogg leads – says the prime minister's plan "would lead directly to a worst-of-all-worlds black hole Brexit".
The 18-page document expresses concern the UK would have to follow EU laws and European Court of Justice rulings and would not be able to develop an "effective international trade policy".
Former Conservative leader Iain Duncan Smith told the Sunday Telegraph if the public perceive Mrs May's plan as "continued membership" of the customs union and single market for goods, the government "will suffer the consequences at the next election".
But Mrs May told the Sunday Times: "The only challenge that needs to be made now is to the European Union to get serious about this, to come round the table and discuss it with us."
She said her plan was a "serious, workable proposal" and when people voted to leave the EU, "they wanted to take control of our money, our laws and our borders and that's exactly what we will do".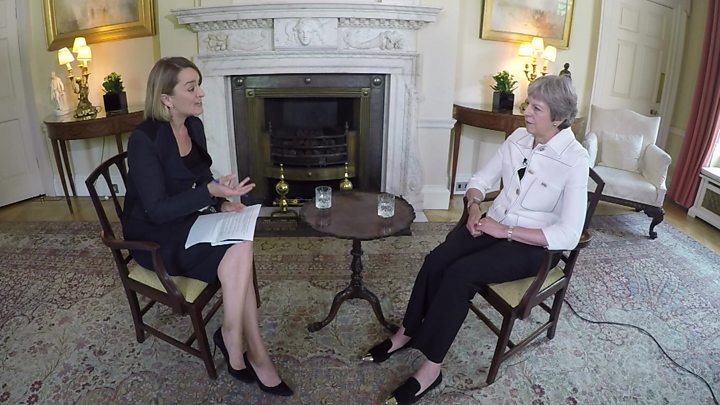 The main details from the Chequers statement:
The UK would accept continuing "harmonisation" with EU rules on the trade in goods, covering only those necessary to ensure frictionless trade
Parliament would have the final say over how these rules are incorporated into UK law, retaining the right to refuse to do so
There will be different arrangements for trade in services, including financial products, with greater "regulatory flexibility" and "strong reciprocal arrangements"
Freedom of movement as it stands will come to an end but a "mobility framework" will ensure UK and EU citizens can continue to travel to each other's territories and apply for study and work
A new customs arrangement will be phased in, with the goal of "a combined customs territory"
The UK will be able to control its own tariffs and develop an independent trade policy
The jurisdiction of the European Court of Justice will end but the UK will pay regard to its decisions in areas where common rules are in force
Brexit: Johnson 'criticised' May's EU customs plan}