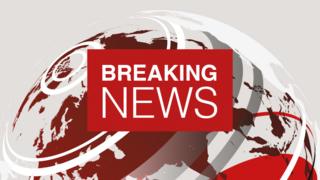 Theresa May is to return to Brussels for last-ditch Brexit talks on Saturday as the two sides try to do a deal in time for a summit of European leaders.
The PM said progress had been made during discussions with EU officials on Wednesday and work would continue on outstanding issues.
She said she hoped to reach a deal soon "in the interests of all our people".
Talks over future relations have been held up by concerns over fishing rights and the future of Gibraltar.
The EU is in a race against time to complete the text of its declaration on future relations with the UK, amid concerns from several member states.
German Chancellor Angela Merkel has indicated she will not attend Sunday's meeting of European leaders – which has been called to approve the draft terms of the UK's withdrawal – unless the text on future co-operation is agreed in advance.
After an hour of talks with European Commission President Jean-Claude Juncker, Mrs May sought to strike an upbeat note but signalled talks were set to continue until the eve of Sunday's summit.
"We've made further progress and as a result we have given sufficient direction to our negotiators, I hope, for them to resolve the remaining issues and that work will start immediately," she said.
"I now plan to rerun for further meetings on Saturday to discuss how we can bring to a conclusion this process and bring it to a conclusion in the interests of all our people."
Brexit: May to return to Brussels for last-ditch talks}