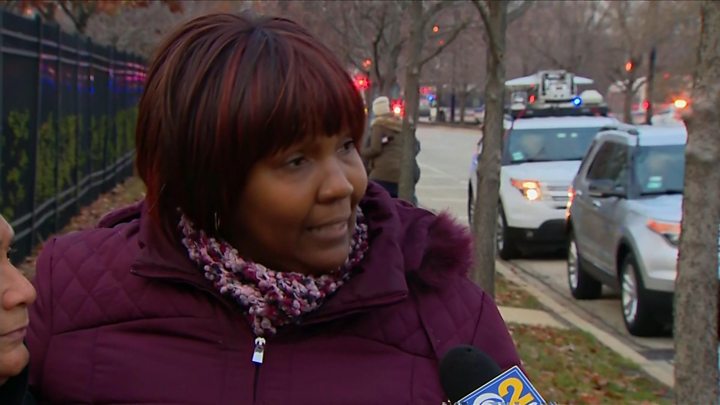 At least four people have been critically injured, including a police officer and a hospital employee, in a shooting at a Chicago hospital.
A police spokesman confirmed the gunman was dead. It is not clear if he took his own life or was killed.
Officials have not yet confirmed a motive for the shooting, which began at about 15:00 local time (21:00 GMT).
The facility was evacuated during the incident as armed police swarmed through the scene.
The injured police officer has been transported to the University of Chicago for treatment.
Images from the scene showed people rushing outside Mercy Hospital, including some staff in uniform.
The incident comes just days after some US medical professionals became involved in an online campaign protesting against gun violence.
The hashtag #ThisIsOurLane was used by doctors in response to a tweet from America's powerful pro-gun group, the National Rifle Association (NRA), that suggested anti-gun doctors should "stay in their lane" after high-profile shootings.
Some doctors rebuked the assertion – sharing emotional stories and blood-splattered photographs of their treatment of gun violence victims.
Almost 13,000 people have been killed by guns so far this year in the US, according to data compiled tracking website Gun Violence Archive.
They say another 25,000 have been injured and more than 250 police officers have been shot on duty.
Chicago hospital shooting: Four critical and gunman dead