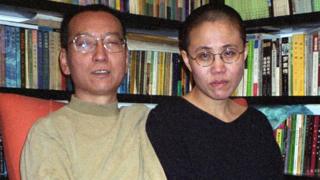 The widow of Chinese Nobel Peace Prize winner Liu Xiaobo has been allowed to leave the country, boarding a flight for Germany, reports say.
Liu Xia, who had been under house arrest since her husband won the prize in 2010, took a plane to Berlin, family friends told the BBC.
Her husband, a university professor turned human rights campaigner, was jailed in 2009 for inciting subversion.
He died of liver cancer last year and his ashes were scattered at sea.
Liu Xia, a poet, has never been charged with any crime but said in May she was ready to die in protest at her continued detention.
She is said to have suffered from depression after spending years under heavy surveillance.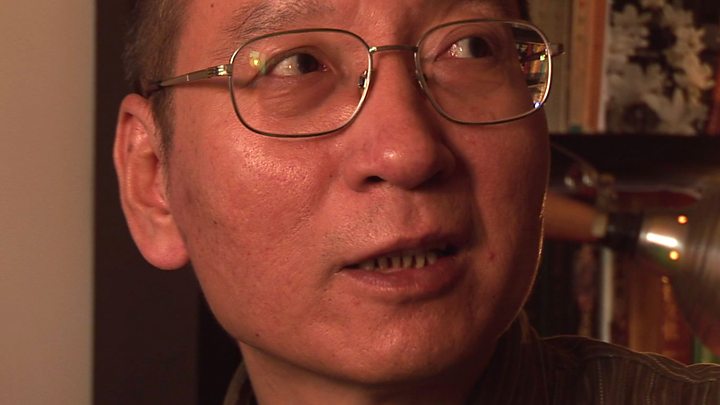 How did she leave?
She took a Finnair flight from Beijing to Berlin at 11:00 local time (03:00 GMT) on Tuesday, a friend, Ye Du, told news agencies.
While there was no immediate comment from its embassy, Germany had been urging China to allow Mrs Liu to leave.
Chinese Premier Li Keqiang is in Germany this week.
Western diplomats reportedly tried to visit Mrs Liu at her Beijing flat in May but were refused entry.
News of her departure comes three days before the anniversary of her husband's death.
How desperate had her situation become?
In May, she told her friend Liao Yiwu by phone that it was "easier to die than live".
"I've got nothing to be afraid of," she was quoted as saying. "If I can't leave, I'll die in my home. Xiaobo is gone, and there's nothing in the world for me now."
Mr Liao also uploaded a recording of a phone conversation he had had in April with Mrs Liu, where she can be heard crying and saying: "I'm ready to die here."
Chinese authorities had maintained the dissident's widow was a free citizen but she had faced restrictions on her movements and had been kept under surveillance.
Patrick Poon, China Researcher at the human rights groups Amnesty International, said it was "wonderful news that Liu Xia is finally free and that her persecution and illegal detention at the hands of the Chinese authorities has come to an end".
He added: "The Chinese authorities tried to silence her, but she stood tall for human rights."
Amnesty further called for an end to the harassment of Liu Xia's family who remained in China.
"It would be most callous of the Chinese authorities to use Liu Xia's relatives to put pressure on Liu Xia to prevent her from speaking out in future," its researcher added.
You may also be interested in: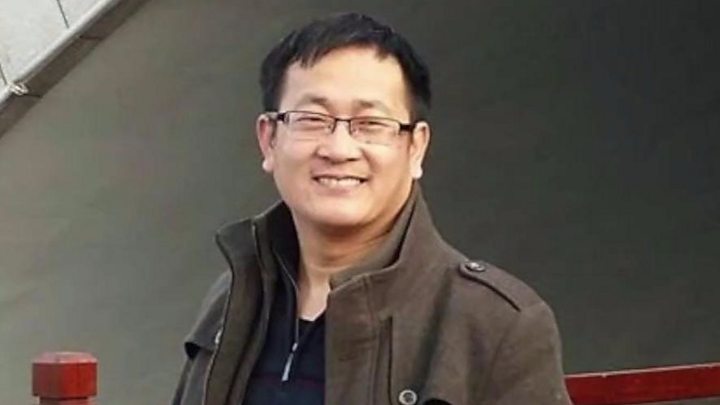 Dissident Liu Xiaobo's widow 'allowed to leave China'}