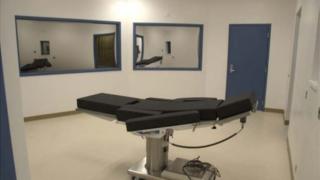 The first Nevada execution to use the synthetic opioid fentanyl could be stalled thanks to a lawsuit from a pharmaceutical company.
Drug maker Alvogen alleges the state illegitimately obtained one of its execution drugs and says that the drug combination proposed is untested.
Scott Raymond Dozier, a twice-convicted killer, has said he prefers to be executed over living in prison.
A hearing on Wednesday morning will determine if the execution occurs.
The execution of 47-year-old Dozier is scheduled for Wednesday night.
Officials plan on using an untried three-drug lethal injection made up of the sedative midazolam, the synthetic opioid fentanyl and the muscle paralytic cisatracurium.
The drug cocktail is meant to slow breathing and eventually paralyse the prisoner's muscles to stop their breathing.
Fentanyl, the synthetic opioid at the heart of the US opioid epidemic, has never been used in an execution before, but it is midazolam at the centre of Alvogen's last-minute lawsuit.
The New Jersey-based drug company Alvogen said it does not want its drugs used in "botched" executions, according to court documents.
Midazolam has been used as a replacement for Valium – diazepam – after Nevada's stocks of the sedative expired, a Nevada Department of Corrections (NDOC) release said.
Last year, the state refused to return its stock of fentanyl and diazepam to drug company Pfizer.
Alvogen also claims the prison obtained its midazolam illegally, "despite a clear and unambiguous prior warning" from the company that they could not acquire it from company or a third party.
A spokeswoman for Nevada Department of Corrections, Brooke Santina, told the Reno Gazette Journal the agency would not comment on the pending litigation.
The lawsuit also alleges that prison officials acknowledged attempts to conceal the fact that they had obtained the midazolam.
Alvogen notes that midazolam was used in several "botched" executions, including that of Clayton Lockett in 2014, where Lockett regained consciousness during his execution and died 40 minutes later of a heart attack.
But Dozier, who has been on death row at Ely State Prison since 2007, has said he wishes to die.
"I've been very clear about my desire to be executed … even if suffering is inevitable," he wrote in a note to a judge who had delayed his execution in November, according to the Associated Press.
He has has repeated his statement in interviews with local media.
Dozier received the death sentence for robbing, killing and dismembering 22-year-old Jeremiah Miller in 2002. Miller's head was never found and he was identified by tattoos on his torso.
In 2005, police found the grave of another victim, 26-year-old Jasen Greene, who Dozier had shot and killed.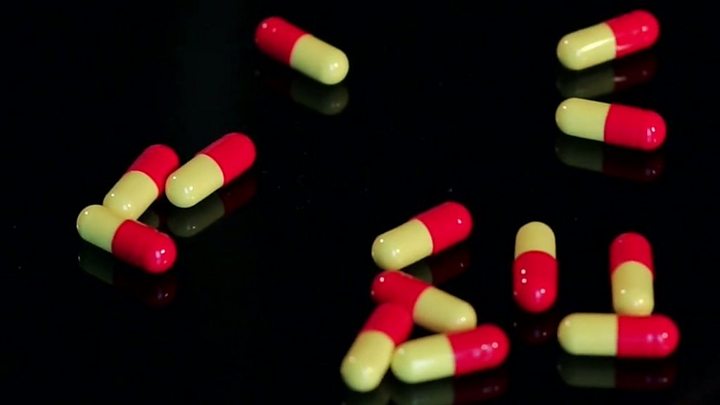 Pharmaceutical companies have ethically opposed states using their drugs for capital punishment for years, but this is only the second lawsuit to be filed, the AP reported.
Last year, a pharmaceutical company sued the state of Arkansas over drugs used in its lethal injections, but was unsuccessful.
Drug company lawsuit could stall Nevada execution