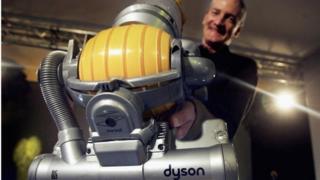 Dyson, the household appliance maker, has won a legal battle over energy labelling laws for its vacuum cleaners in the European courts.
The UK engineering firm claimed tests to assess the efficiency of vacuum cleaners favoured rivals' models.
Dyson said the system failed to reflect actual conditions of use.
The company, which has been pursuing legal action over the issue since 2013, said the ruling was "a win for consumers".
The company's founder, Sir James Dyson, argued that testing vacuum cleaners when they were empty of dust made machines that used disposable bags appear more efficient.
He claimed that meant the tests misled "consumers on the real environmental impact of the machine they are buying".
Dyson's vacuum cleaners are "bagless".
Dyson wins ruling over vacuum cleaner tests