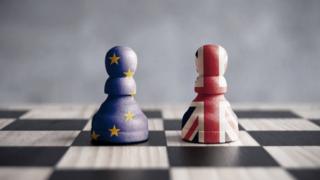 The shadow foreign secretary has told Labour rebels their idea to keep the UK in the single market "will not work".
Emily Thornberry said she had a "lot of respect" for people in the party calling for the UK to adopt the same relationship to the EU as Norway.
But she said a "British bespoke deal" was needed instead.
The Labour leadership has been attacked by some in the party for not supporting a move in the House of Lords to keep the UK in the European Economic Area.
The European Economic Area (EEA) includes all the EU members and Iceland, Liechtenstein and Norway. These countries get full access to the single market while also making a financial contribution and accepting most EU laws.
Free movement laws also apply, so EU citizens can move to all EEA countries to work and live.
On Tuesday evening the House of Lords continues discussing the government's EU bill and will vote on an amendment aimed at keeping the UK in the EEA.
This is not the position of either the Conservatives or Labour, but some Labour members of the House of Lords are annoyed at being told by their party not to support the idea.
Supporters of the 'Norway-style' plan think keeping the maximum-possible access to the single market should be the top priority – but critics say it would mean the UK was still subject to EU laws after Brexit, but with no say in how they are made.
Labour's Lord Alli, who has signed the amendment, accused the party leadership of "complete cowardice" by ordering peers to abstain, and several pro-EU Labour MPs have also called for a change of position.
But Ms Thornberry told BBC Radio 4's Today programme the party leadership had looked at the "Norway model", but that it would not "fit the British economy".
While "in a way we want to… end up in the same place", she added: "This particular mechanism will not work."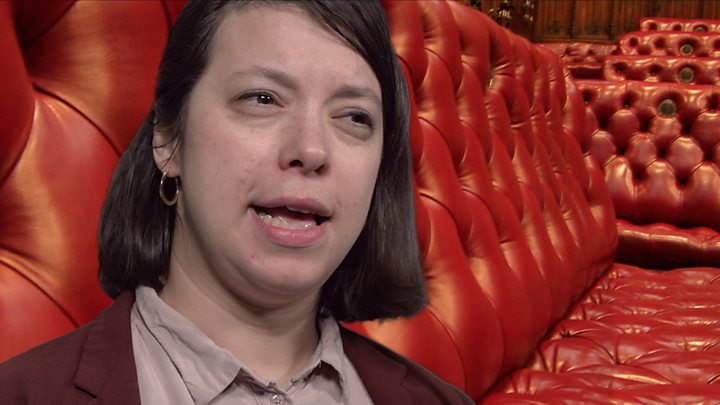 The Labour row comes as the EU (Withdrawal) Bill – key legislation used by the government to enable Brexit – faces more possible defeats in the House of Lords.
Peers have already inflicted 10 defeats on the draft legislation, and a vote later on removing the government's planned exit day of March 29 2019 from the wording of the bill could spell more trouble for ministers.
It marks the final day of the bill's report stage in the Lords, which involves detailed scrutiny and votes on amendments. The government is expected to seek to reverse a number of the Lords amendments when the bill returns to the Commons.
Emily Thornberry: Norway EU option won't work}