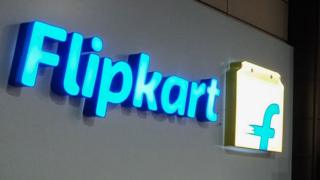 Binny Bansal, chief executive of India's biggest online retailer, Flipkart, has resigned following an investigation into personal misconduct.
Flipkart and its owner, Walmart, launched the investigation after a complaint of "serious personal misconduct" was made against Mr Bansal.
The inquiry did not find evidence to back up the allegation, but did "reveal other lapses in judgement".
Walmart paid $16bn (£12.3bn) earlier this year to take control of Flipkart.
Mr Bansal had "strongly denied" the allegation made against him, but the companies did not give any further details about what the allegation was.
However, in a combined statement, they said that Mr Bansal had shown "a lack of transparency" in his response to the situation.
Mr Bansal co-founded Flipkart in 2007 with Sachin Bansal who, despite sharing the same surname, is not related.
Sachin Bansal left the company shortly after the deal with Walmart.
The companies said that Binny Bansal had been considering leaving as well: "Binny has been contemplating a transition for some time and we have been working together on a succession plan, which has now been accelerated."
Their statement added: "We remain committed to investing for the long term and are supportive of the leadership team's desire to evolve into a publicly traded company in the future."
Kalyan Krishnamurthy takes over as chief executive.
Flipkart boss resigns after misconduct investigation}