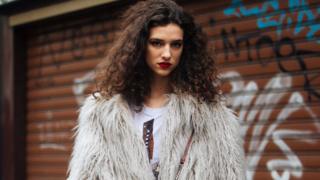 A ban on sales of real fur should be considered, a committee of MPs has recommended.
The Environment, Food and Rural Affairs (Efra) Committee investigation into the issue came after some real fur was found wrongly labelled as fake.
They described the current labelling of fur products as "not fit for purpose".
The government said Brexit would allow the UK to "go further" when it came to introducing further restrictions on the fur trade.
Fur farming was banned in the UK in 2000, but it is legal to sell some types of real fur that have been imported, if it is accurately labelled.
But the Efra committee said retailers and Trading Standards had been complacent about items being incorrectly labelled.
Their inquiry came after it emerged High Street and online retailers including TK Maxx, BooHoo, Amazon and Tesco had recently sold real fur as fake.
Other retailers found to have passed items off as faux fur included Not on the High Street, Groupon, Etsy, FatFace, Boots, Kurt Geiger and Romwe.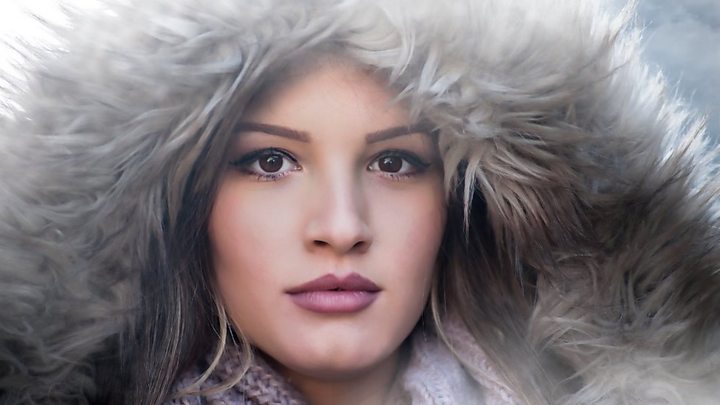 The Efra committee started its investigation in February, when cases of mislabelling came to light via reports from media and campaign groups.
The MPs found that while many of the retailers concerned had no-fur policies, the so-called faux fur had actually come from animals including rabbit, fox and chinchilla.
It said Brexit could be an opportunity to tighten regulations around the sale of fur and called for a consultation on a bar on the sale of all real fur.
Current system 'confusing'
"Many consumers have an ethical reason for not buying garments containing real fur," the committee's report said. "The last few years have shown that there is vulnerability in retailers' supply chains and that real fur has been sold as fake fur.
"Our inquiry has highlighted that the current labelling system is confusing, not fit for purpose and with a high degree of non-compliance. It is also not being enforced."
The committee recognised that fur is "a subject that raises strong feelings", adding: "In looking at whether to ban the sale and import of fur post-Brexit, the government will have to balance the needs of animal welfare against consumer choice."
Committee chairman Neil Parish said: "Reports of real fur being sold as fake fur shows that retailers are flouting their responsibility to consumers.
"The mis-selling of real fur should not be discovered by campaign organisations and the media, but by Trading Standards officers and retailers.
"Retailers of all sizes are complacent about the issue of fake faux fur. It is illegal to give misleading information and Trading Standards have been poor at identifying and acting against those who are doing so."
'Step up our game'
He recommended that the government should make sure local authorities had the proper resources, and Trading Standards adequate training, to help bring an end to the issue.
"Brexit provides an opportunity to step up our game when it comes to labelling," added Mr Parish, Conservative MP for Riverton and Honiton.
"The labelling of clothes must be consistent, transparent and customer-friendly, but current EU requirements are not good enough to allow consumers to understand the origin and contents of their clothing."
A government spokesperson said: "The government shares the British public's high regard for animal welfare, and fur farming was banned in the UK in 2000.
"Trade in fur from domestic cats, dogs or commercial seal hunts are also banned, but while the UK is a member of the EU it is not possible to introduce additional restrictions on the fur trade.
"Brexit gives us the opportunity to go further. Meanwhile, we will closely consider the committee's report and respond in due course."
Fur sales: MPs call for consultation to ban real fur}