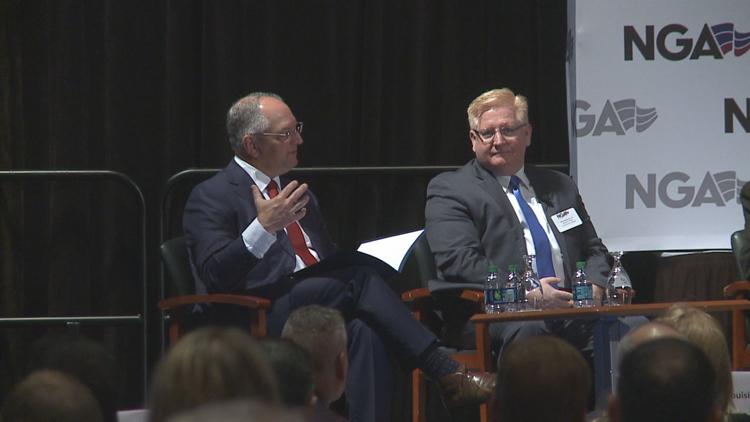 Shreveport – Louisiana Governor John Bel Edwards led a panel discussion on the second day of the National Governors Association Summit on State Cybersecurity. The panel was made up of local university and college presidents including Grambling State University, Tulane University, Louisiana Tech University and Bossier Parish Community College. Chief Technology Officer of General Dynamics Information Technology, Yogesh Khanna and Executive Director of the Cyber Innovation Center, Craig Spohn were also on the panel.
Gov. Edwards asked pressing questions like what is being done to attract women and other minorities to the cybersecurity industry. He also asked what universities are doing to debunk myths that students have to be math geniuses to enter the industry.
"At BPCC, we have a vision for embedding cybersecurity literacy certifications and cyber intelligence certifications in all of our academic programs," Dr. Rick Bateman, Chancellor of Bossier Parish Community College said.
Currently, there is a lack of 3 million people worldwide in the cyber security workforce.
Source link