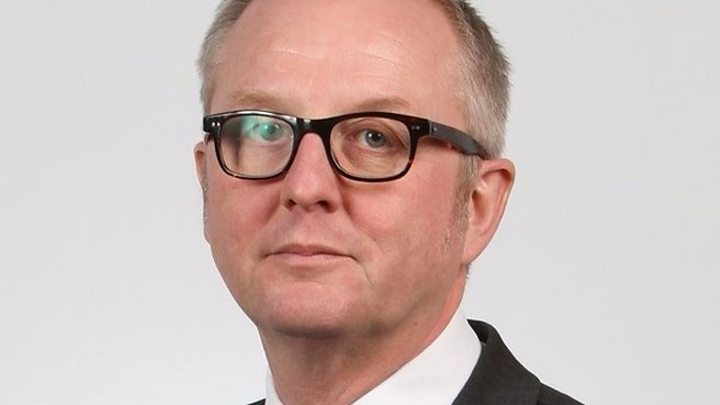 A Labour MP who is being investigated over his behaviour during a row about the party's anti-Semitism code has denied "screaming" abuse.
Ian Austin is facing possible suspension after the argument with the party's chairman Ian Lavery.
The MP for Dudley North, who is the adopted child of Jewish refugees, said it was a "heated discussion" about how the party tackles anti-Semitism.
"Did I scream abuse at anybody? No I didn't," he told BBC Radio 4.
He said he called Labour's anti-Semitism code of conduct – which has been widely criticised by Jewish leaders and some MPs – a "disgrace".
Labour approved the new code of conduct earlier this month, but critics say the party should adopt the complete definition from the International Holocaust Remembrance Alliance (IHRA) and Labour's code has not included all that organisation's examples.
According to the Observer, Mr Austin received a letter warning him he could face disciplinary action following the incident.
Speaking to The World This Weekend, Mr Austin denied he was using the ongoing anti-Semitism debate as a way to attack Jeremy Corbyn.
Mr Austin said the Labour leader is on the "extreme fringes" of the party, "supporting and defending all sorts of extremists and in some cases frankly, anti-Semites".
"That's why I think now that somebody with views and history like his isn't really suited to the leadership of a mainstream political party," he said.
"Am I upset about anti-Semitism? Yes I am. And I'm upset as well about the leadership's failure, I think refusal really, to deal with this properly.
"I grew up listening to my dad tell me how he'd escaped from the Holocaust and how his mum and sisters were murdered and that led to me joining Labour Party as a teenager determined to fight racism."
After it emerged Mr Austin was being investigated, a Labour Party spokesperson said it takes "all complaints seriously" and will be fully investigated.
Mr Corbyn has repeatedly said anti-Semitism is wrong and it will not be tolerated in the party.
Labour's shadow justice secretary Richard Burgon said he would not condemn Mr Austin as he "didn't see what happened", adding he hoped the situation could be resolved "amicably".
"What we need to ensure is that the people who disciplinary action is taken against are the small number in the party who have said or done anti-Semitic things, not those who have strong opinions about things we should all have strong opinions about."
Labour's National Executive Committee approved its new code following continuing criticism of its handling of anti-Jewish discrimination and attitudes within its ranks.
The party says its own wording "expands on and contextualises" the IHRA definition and the examples which are not included are addressed elsewhere in the party's code.
The missing examples include requiring higher standards of behaviour from Israel than other nations and comparing contemporary Israeli policies to those of the Nazis.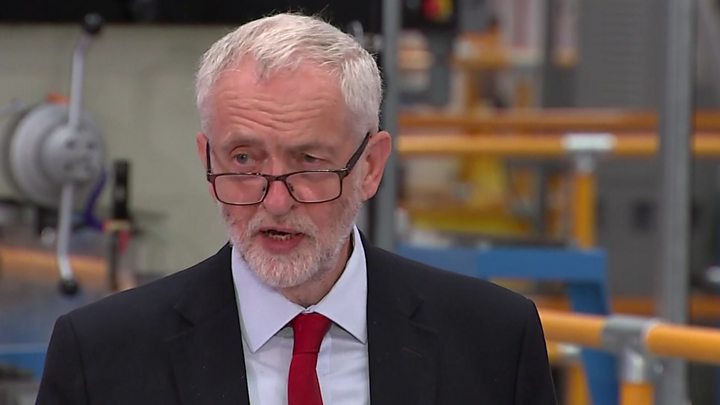 After criticism of its definition, the party said it would "reopen development of the code" in consultation with Jewish groups.
The party's MPs will vote in September on whether to adopt the full IHRA wording after passing an emergency motion at a meeting on Monday night.
Mr Austin is the second Labour MP to face suspension, after the party launched a disciplinary inquiry into Labour veteran Margaret Hodge.
She reportedly swore at Jeremy Corbyn and called him an anti-Semite.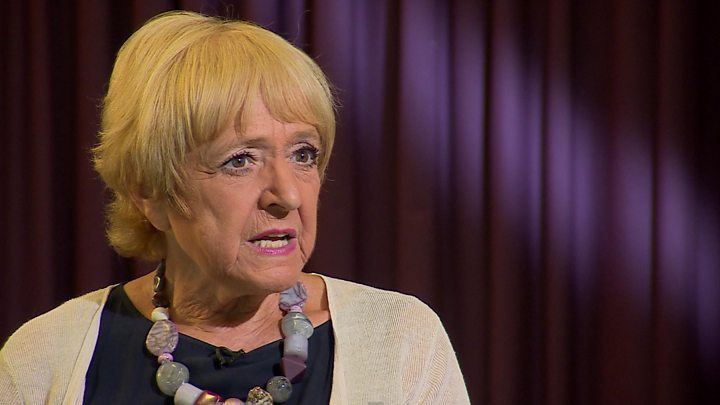 Earlier this week, the UK's three main Jewish newspapers united to publish the same front page, warning that a Corbyn-led government would pose an "existential threat to Jewish life".
Two senior members of Mr Corbyn's shadow cabinet have also suggested the controversial new code of conduct should be rewritten.
Shadow health secretary Jonathan Ashworth urged the party's ruling NEC to "reconsider" its decision and include the full definition.
Barry Gardiner, shadow international trade secretary, said it "would have been better" to adopt the IHRA definition in full.
---
What is the code of conduct row about?
Labour's code of conduct was drawn up earlier this month. It followed allegations of anti-Semitism within party ranks and came about after a 2016 inquiry chaired by barrister Shami Chakrabarti.
The code does reproduce the IHRA's "working definition" of anti-Semitism and lists behaviours likely to be regarded as anti-Semitic – but critics point out that it leaves out four examples provided by the IHRA definition:
Accusing Jewish people of being more loyal to Israel than their home country
Claiming that Israel's existence as a state is a racist endeavour
Requiring higher standards of behaviour from Israel than other nations
Comparing contemporary Israeli policies to those of the Nazis
But Labour has insisted that while the examples are not reproduced word for word, they are covered elsewhere in the new code.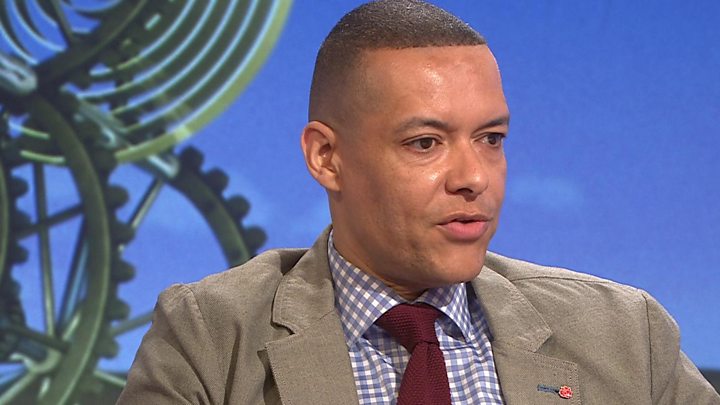 Labour MPs Chuka Umunna, Liz Kendall and Anna Turley are among those who have been critical.
The Jewish Leadership Council and the Board of Deputies of British Jews said in a joint statement that it was "impossible to understand" why Labour had not adopted the IHRA definition in full – as the UK Jewish community, governments and local councils had done.
---
Ian Austin: Labour MP faces action after anti-Semitism code row}