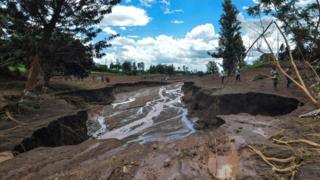 Kenya's public prosecutor has ordered the arrest of two farm managers and several government officials over a dam which collapsed and killed more than 47 people in May.
Noordin Haji said the nine officials would be prosecuted for manslaughter and for neglecting their duty.
He said investigators had found the dam was constructed by unqualified staff and had breached environmental laws.
Those named have not responded to Mr Haji's accusations.
The dam, variously known as Patel, Milmet or Solai dam, is located on private farmland where flowers, macadamia nuts and coffee are grown about 190km (120 miles) from the capital, Nairobi.
It burst after heavy rains in the area, sending a reported 70 million litres of water towards the homes below.
Local media reported that the wall of water was about 1.5m high and 500m wide.
It destroyed everything in its path – including a primary school and power lines.
Josephat Kimeli, one of the survivors who lost his children in the tragedy, told the BBC at the time: "The flooding happened so quickly."
"While I was trying to run away, two of my daughters were swept away by the floodwaters. I was able to save my wife and two sons. But now I am in pain: I am pained by the loss of my children."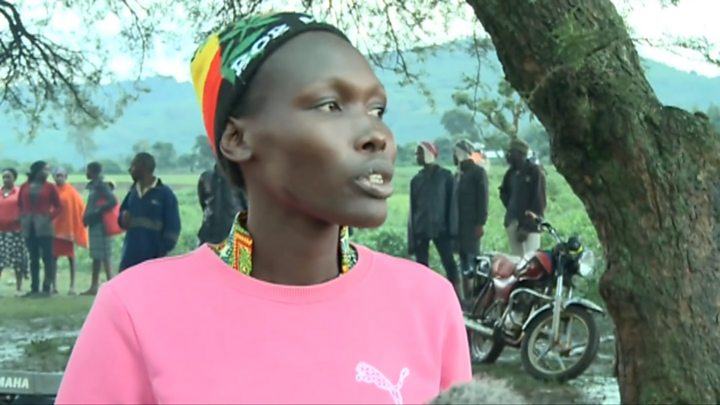 Mr Haji said officials from the state agency in charge of water management had irregularly issued the dam's permit, and that the government's environment regulators had failed to conduct compliance checks.
Shortly after the dam burst, its owner Mansukhlal Kansagra Patel denied reports that it was illegal, telling a local TV station that all the dams in his farm had "proper permission".
"We have been paying all the fees on time. They [authorities] have continuously been coming to look and inspect the dams," he was quoted as saying.
Mr Haji said in his statement that there was enough evidence to prosecute all the state officials, as well as two senior managers working for Mr Patel.
Kenya dam tragedy: Arrests for 'complicit' officials ordered