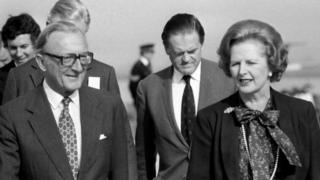 Former UK Foreign Secretary Lord Carrington, who was the last surviving member of Churchill's 1950s government, has died aged 99.
The Conservative politician was also a former defence secretary.
He resigned as foreign secretary in 1982 after the Falkland Islands were invaded by Argentine forces.
Lord Carrington's constituency MP, Cabinet Office Minister David Lidington said: "His career was given to public service."
The hereditary peer took his seat in the Lords in 1945 after serving in World War Two, where he gained a Military Cross, joining Churchill's government in 1951.
He was agriculture minister under Churchill and later went on to become foreign secretary in Margaret Thatcher's government.
After he resigned, taking responsibility for the failure to predict the Argentine invasion, Mrs Thatcher described his resignation as a "devastating blow for Britain".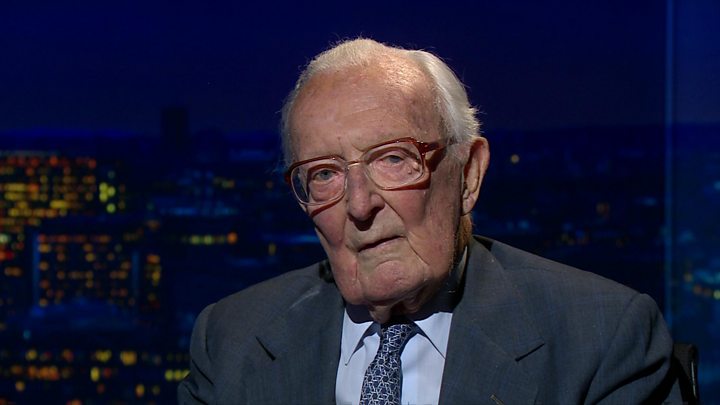 Lord Carrington was the last member of the House of Lords to hold one of the four great offices of state, and went on to become the longest-serving member of the Upper House, criticizing its size in a BBC interview two years ago.
Other roles he held during his career included high commissioner to Australia, leader of the Lords and chairman of the Conservative Party.
Former Prime Minister David Cameron is among the politicians paying tribute, describing him as a "lovely man and a great public servant".
Lord Carrington, former foreign secretary, dies aged 99}