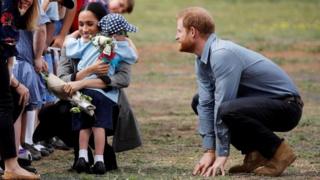 There were lots of flowers.
There was lots of cheering. There were lots of gifts for the expected baby, the announcement of which kicked off the tour.
There were welcomes from men in grass skirts and from men with their tongues sticking out.
There were lots of women and young(er) people ­causes that the couple want to push.
And there were speeches and unveilings and cakes (one baked by Meghan), meetings with prime ministers, wreath laying and war memorials.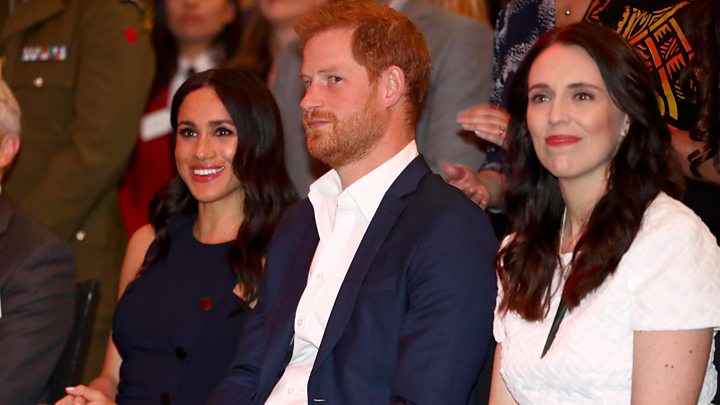 Over the whole thing one question lingered.
Just what are these royal tours for?
Back in the 50s, when the Queen and the Duke of Edinburgh toured the region after the coronation, they travelled by train across Australia. It was an exhausting trip.
They toured the big cities and stopped in or passed through small towns across the vast country. And it's thought that three quarters of the population saw them in the flesh.
Back then, before televisions were commonplace, a royal tour meant that the people could see their sovereign, for the first time, beyond the black and white pictures in newspapers and magazines.
And in an age before global celebrity really existed, let alone beamed into the palms of our hands on Instagram and Twitter feeds, a royal visit was a huge event.
During the Queen's 1957 trip to Paris, such was the crush of people straining to get close, the newspapers reported that the crowds were driven back by soldiers with drawn swords.
There was a whiff of that ­without the swords­ in Fiji and Tonga.
Thousands lined the roads in from Fiji's airport, their single storey homes with corrugated iron roofs a backdrop to the kind of popular adulation that most of the rest of the world has given up on.
In Tonga, a two-day national holiday was declared for the 24 hours of the royal visit, and schoolchildren lined the route into Nuku'alofa, their bright uniforms standing out against the vegetation behind them.
Not many celebrities go to Fiji or Tonga, lovely though both countries are. So a royal tour is a big deal.
And equally in Australia and New Zealand, both quite a long way from anywhere else, ­it's quite an event to have people this famous visit and do things in public.
"We don't have that many celebrities back home," an Aussie friend told me in London before the trip. "This will be a big deal."
And so it was.
At Australia's Bondi beach the crowds were building from six in the morning.
Outside Wellington's National War Memorial Park,­ a curious place for a walkabout,­ thousands stood in chill winds to catch a glimpse of, or grab a few words with, the couple.
But when you talk to the people in the crowds about quite why they have waited for hours up against a crash barrier, loyalty to or interest in the crown is rarely mentioned.
"Curiosity." "Celebrity-spotting." "My mother used to come." Those kinds of comments were pretty common.
So is Heritage'n'Hollywood what the House of Windsor has become?
No, because there was more to this trip than the walkabouts that so visibly energise Harry and that Meghan is so good at.
There was the Invictus Games in Sydney, the sporting competition for wounded military veterans that Harry created and has championed.
Harry opened and closed the Games, and spoke of an Invictus Generation of men and women who were not to be pitied for their injuries but instead lauded as an inspiration to us all, in a time of division and acrimony.
There were countless smaller, often unreported events, charities championed, a spray of royal sparkle rewarding long years of unremarked service to others.
There was Harry's passion for openness about mental health problems, whether it was to military veterans, or Australian farmers struggling with drought.
It is not a particularly fashionable cause. But he nags away at it, and makes sure it is highlighted at stop after stop.
And there were Meghan's tentative steps into the arena of women's empowerment. She didn't speak much on this tour. Often she seemed like a throwback to another era, the dutiful wife walking behind the royal husband.
But when she did we got an idea of the kinds of causes she will gradually make her own.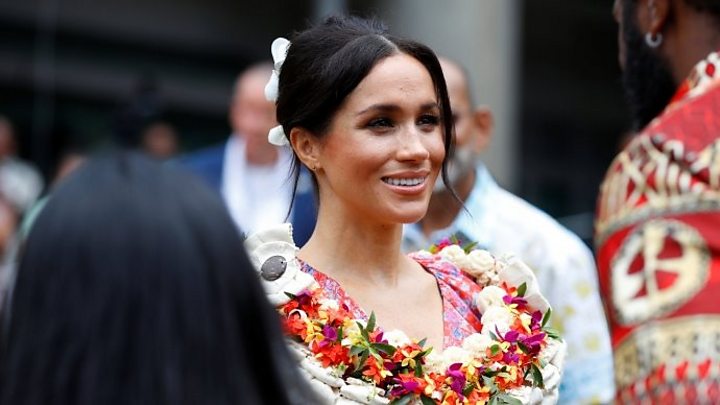 And potential pitfalls emerged too.
If Harry is enthused by the crowds at walkabouts, he is often obviously bored at set-piece ceremonials, and has yet to find a way to mask it.
It is surprising to see him scowl his way through events that people have poured time and care into.
And more than once Meghan ­by herself and with Harry by her side – swept her way through occasions that demanded just a bit more of her time.
People travelled a long way and waited a long time in Fiji and Tonga to see her, and them. At a couple of events, many were disappointed.
And there is Harry's undisguised dislike of the media. He often gives the impression that he would rather carry out a tour like the one just passed with no press or broadcasters present at all.
But like politicians in the pay of the public, modern royalty when out on the job is meant to be open and accountable. And that means accessible too.
Because that's what these tours are: the job.
And it is a job that the royals do extraordinarily well – soft-power diplomacy, the projection of British culture and heritage that yields payback in goodwill, tourism and the promotion of British values.
There is no substitute.
Neither prime ministers nor pop stars nor footballers, could pull together the crowds and causes that Harry and Meghan did in this long four country tour.
It was, few will disagree, a job well done.
Tour highlights
The couple signed off their tour by sharing a photo of Meghan cradling her baby bump – taken by Prince Harry.
Meghan and Harry: Lots of flowers, cheering and baby gifts}