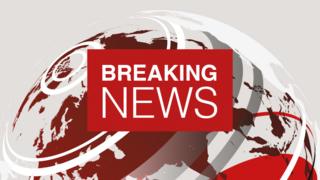 The missile that downed a Malaysia Airlines flight over eastern Ukraine in 2014 belonged to a Russian brigade, international investigators say.
The Dutch-led team says the missile came from Russia's 53rd brigade, based in the city of Kursk.
All 298 people on board the Boeing 777 died when it broke apart in mid-air flying from Amsterdam to Kuala Lumpur.
It was hit by a BUK missile fired from rebel-held territory in Ukraine. Russia says none of its weapons was used.
But on Thursday, Dutch investigator Wilbert Paulissen told reporters: "All the vehicles in a convoy carrying the missile were part of the Russian armed forces."
The Joint Investigation Team (JIT) has been looking into the incident for almost four years. The panel includes officials from the Netherlands, Australia, Belgium, Malaysia and Ukraine.
In October 2015 the Dutch Safety Board concluded that the plane was hit by a Russian-made Buk missile.
MH17 missile owned by Russian brigade, investigators say