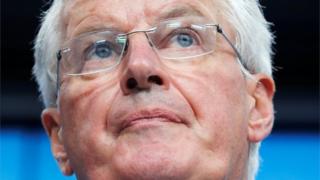 Michel Barnier has said Theresa May's plan for a future trade relationship with the EU could weaken the single market and create burdens for business.
The EU Brexit negotiator said the White Paper opened "the way to a constructive discussion" but must be "workable".
He questioned whether plans for a common rulebook for goods and agri-foods were practical.
Earlier Theresa May urged the EU to "evolve" its position on Brexit and not fall back on unworkable proposals.
The UK's White Paper published last week is aimed at ensuring trade co-operation, with no hard border for Northern Ireland, and global trade deals for the UK.
It fleshes out the Chequers agreement that sparked the resignations of Boris Johnson and David Davis.
In his first detailed response to the White Paper, Mr Barnier noted that it was "the result of a very intense internal debate in the UK, a debate that was necessary and I think we have all seen that this debate in the UK is not over yet".
He outlined some areas in the White Paper which would open the way for constructive talks – including a proposal for a free trade agreement and a "commitment to a level playing field, especially as regards state aid and the rules on employment and the environment".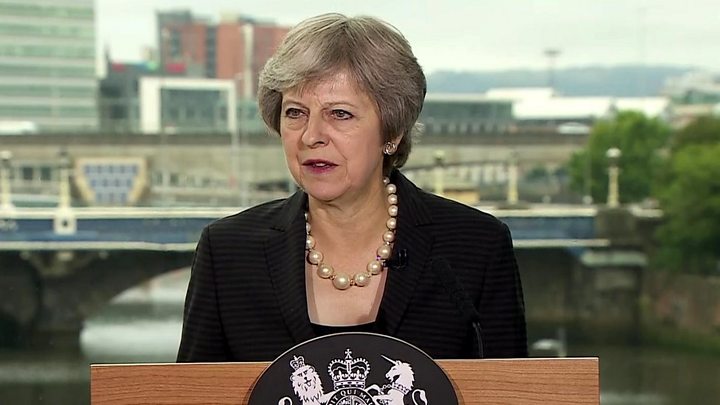 But he questioned the UK's plans for a common rulebook as it only referred to goods checked at the border, not areas like pesticide use, adding: "How can we protect consumers in Europe?"
He also questioned whether the plans were workable without additional bureaucracy and said there were "practical problems" about how tariffs would be determined and collected.
He told reporters: "There is not a lot of justification for the EU running the risk of weakening the single market, that is our main asset. There is no justification for us to create additional burdens on business just because the UK wants to leave."
The UK is hoping the EU will back its proposals so an exit deal can be struck by the autumn, ahead of the UK's official departure from the EU in March 2019.
Michel Barnier questions Theresa May's Brexit White Paper}