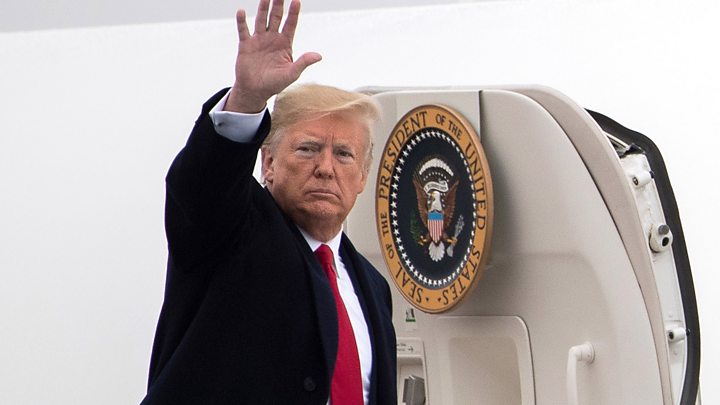 The US Democrats have taken control of the House of Representatives in the mid-term elections, dealing a blow to President Donald Trump.
Taking control of the lower chamber of Congress for the first time in eight years will enable Democrats to thwart the president's agenda.
But Mr Trump's Republicans are set to strengthen their grip on the Senate.
Tuesday's vote was seen as a referendum on a polarising president, even though he is not up for re-election till 2020.
Female candidates stole the spotlight in an election cycle that had been billed as the Year of the Woman.
What's happening in House races?
Democrats converted the energy of the liberal anti-Trump resistance into solid electoral gains in the first nationwide vote since the president swept to power two years ago.
The BBC's US partner network CBS projects the Democrats will win the 23 seats they need to take over the lower chamber of Congress. Americans voted for all 435 seats in the House.
The Democrats could now launch investigations into Mr Trump's administration and business affairs, from tax returns to potential conflicts of interest.
They could also more effectively block his legislative plans, dooming his signature promise to build a wall along the border with Mexico.
A record number of women ran for office in this election.
New York Democrat Alexandria Ocasio-Cortez is projected to become the youngest ever congresswoman, at 29 years old.
Democrats Ilhan OImar and Rashida Tlaib made history in Minnesota and Michigan respectively as the first Muslim women elected to Congress.
Democrats Sharice Davids of Kansas and Debra Haaland from New Mexico will become the first Native American women elected to Congress.
Ms Davids, a former cage-fighter, is also the first openly gay representative from Kansas.
Ayanna Pressley was elected as Massachusetts' first black congresswoman.
Democratic House leader Nancy Pelosi told cheering Democrats at a Washington victory party: "Thanks to you, tomorrow will be a new day in America."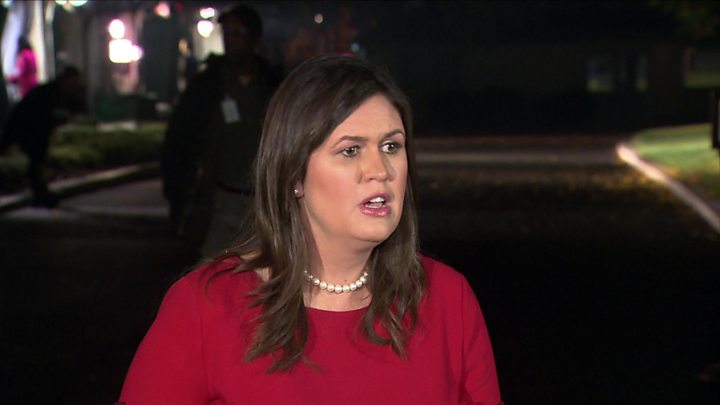 What's happening in Senate races?
Republicans are on course to expand their slim 51-49 majority in the upper chamber of Congress.
Three Democratic incumbents – Joe Donnelly in Indiana, Claire McCaskill in Missouri and Heidi Heitkamp in North Dakota – suffered defeat to Republican challengers.
A fourth Democrat – Bill Nelson in Florida – looks likely to be unseated, too.
Republican Texas Senator Ted Cruz fended off a strong challenge by Democratic rising star Beto O'Rourke.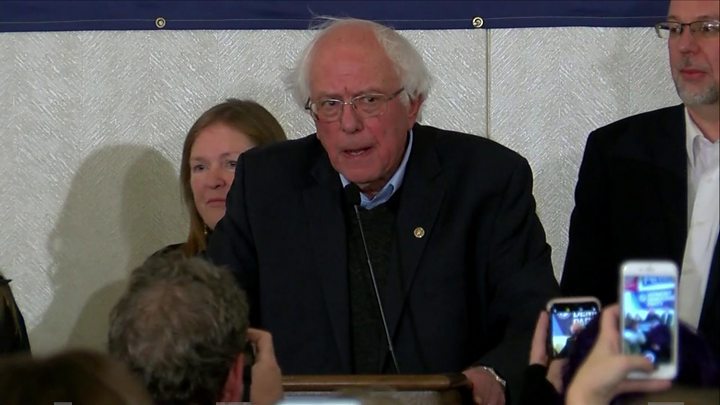 And Republican Marsha Blackburn became Tennessee's first woman senator, despite an endorsement for her male Democratic challenger from pop star Taylor Swift.
Mitt Romney, the 2012 Republican presidential nominee, won his Senate race Utah, as expected.
Democratic Senators Joe Manchin and Bob Menendez held on after tough campaigns in West Virginia and New Jersey respectively, but it was cold comfort.
Democrats were always facing an uphill battle in the Senate this year because they were defending 26 races, while just nine Republican seats were up for grabs.
The party in power historically tends to lose congressional seats during the first mid-term election of a new president, particularly if his national popularity rating is low.
But President Trump was quick to celebrate his party's gains.
Despite his incendiary campaign warnings of an immigrant "invasion", border security turned out to be a distant second in voters' list of concerns to healthcare, according to CBS exit poll data.
America's partisan trenches deepen
Analysis by Anthony Zurcher, BBC News
It's a tale of two chambers.
The door to a Democratic-controlled Senate slammed shut. Donald Trump will continue to have a Republican majority ready and willing to confirm his executive and judicial appointments. The only question now is the size of his party's advantage.
In the House of Representatives, however, the story is different. The path of least resistance for Democrats to a majority in that chamber led through educated suburban districts that had long voted for Republicans, but contained voters that may have been uneasy with Donald Trump's policies and rhetoric.
One by one, those districts were carried by the Democrats. In Virginia, Illinois and Florida, moderate Republicans lost. In places like Colorado, New Jersey, Kansas, Pennsylvania, Texas and New York, Democrats are poised for victory.
It won't feel like the tsunami many on the left were hoping for, but a steadily rising tide is still lifting Democrats to enough victories to give them control of the House for the first time in eight years. With that comes the ability to stop the Trump legislative agenda in its tracks and puts some teeth in congressional oversight of his administration.
The partisan trenches in America are getting deeper. And after two years in the darkness, Democrats have a means to fight back.
More on the mid-terms:
---
What's happening in governors' races?
Governors – who hold considerable power over the lives of their constituents and wield influence in presidential elections – have been chosen in 36 out of 50 states.
In Florida, left-wing progressive Andrew Gillum has conceded after an ugly battle against a Trumpist conservative, Ron DeSantis.
But Democrat Stacey Abrams – who ran to become the first black female governor in the US – refused to concede as her Republican opponent Brian Kemp took a commanding lead after a bitter campaign.
Democrat Jared Polis is projected to win the Colorado gubernatorial race, becoming the first openly gay man to be a US governor.
Democrats also captured governorships in Michigan, Illinois and Kansas. In Kansas, Republican Trump ally Kris Kobach was defeated by a Democratic state senator Laura Kelly.
New York Democratic Governor Andrew Cuomo – sometimes spoken of as a 2020 presidential contender – cruised to a third term.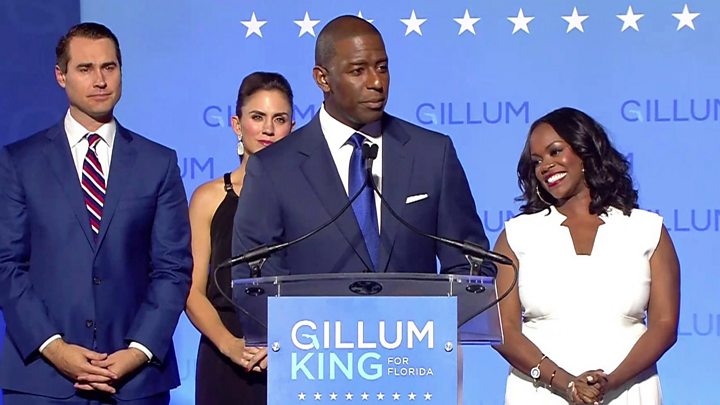 Mid-term elections 2018: Democrats win House in setback for Trump