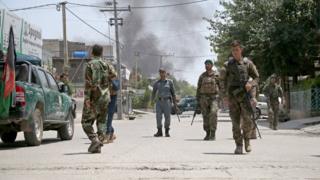 An Afghan midwife training centre has come under attack by militants, with at least three people injured.
The attackers set off explosives and fired gunshots at the centre in Jalalabad, Nangarhar province.
Some students and midwives were rescued, but others are still trapped inside the compound, reports say.
No group has yet said it is behind the attack, although Islamic State militants have claimed several recent attacks in the eastern province.
The attack began at around 11:30 local time (07:00 GMT) on Saturday, provincial spokesman Attaullah Khogyani said.
"The Afghan security forces have cordoned off the area and [have] launched an operation to gun down the attackers," he added.
Smoke could be seen rising from the compound.
An eyewitness told AFP that the attackers appeared to have placed explosive devices in the street near the complex.
It is not clear why the midwife training centre was targeted.
However, militants often choose official buildings and medical facilities for their attacks, and many Afghans are opposed to unmarried women working outside their homes.
More than 50% of births in Afghanistan take place without a trained midwife.
The country has one of the highest maternal mortality rates in the world – 396 deaths per 100,000 live births – well above the global average of 216 deaths.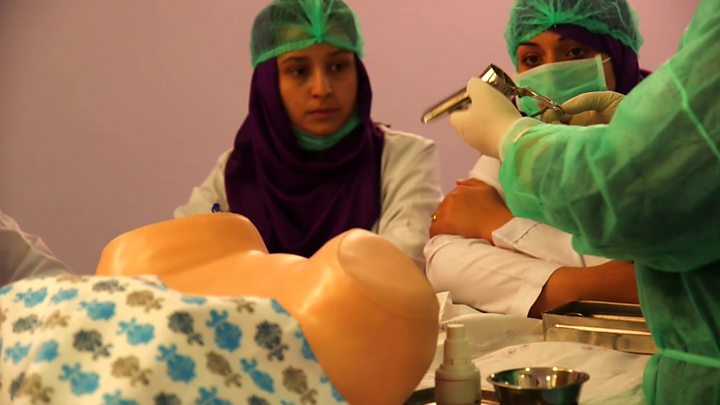 Midwife training centre attacked in Afghanistan's Jalalabad}