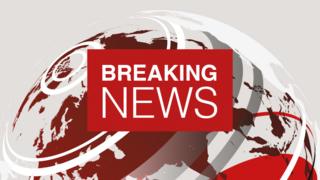 Canadian police say that all resources are being used in a major manhunt for two men who set off a homemade bomb at a restaurant in a Toronto suburb.
Peel Regional Police has asked for public assistance to identify the men behind the "horrendous act", which injured 15 people, three critically.
Two suspects entered the Bombay Bhel restaurant in Mississauga and detonated the improvised bomb on Thursday night.
The pair then fled the scene after the blast at 22:30 local time.
Mississauga restaurant bomb: Canada police hunt two suspects