I had the luck, privilege and honor to work with Café Coffee Day for two years under the leadership of Late Shri. VG Siddhartha. I used to work with BIAL earlier where I was responsible for conceptualizing, designing, leasing and managing all the retail areas at India's first Private Airport. A year after the airport started operations, I was getting restless as life was getting monotonous, thanks to a slowing global economy, negative passenger growth and overall business pessimism.
While I had offers from a few other companies at the time, I was wise to choose CCD for two reasons – the Chairman had a grand vision for the brand in India; the brand was adding hundreds of new customers every day and there seemed to be a very large out of home coffee consumption market brewing in India. Rest, as they say is history.
As General Manager – Business Development, I was responsible for setting up and managing Key Accounts for Café Coffee Day so we could grow our number of cafes in tandem with the growth of our partner locations. Over 25 months, my team and I identified and set-up 140+ cafes across India and most of them brew happy experiences to discerning customers till date.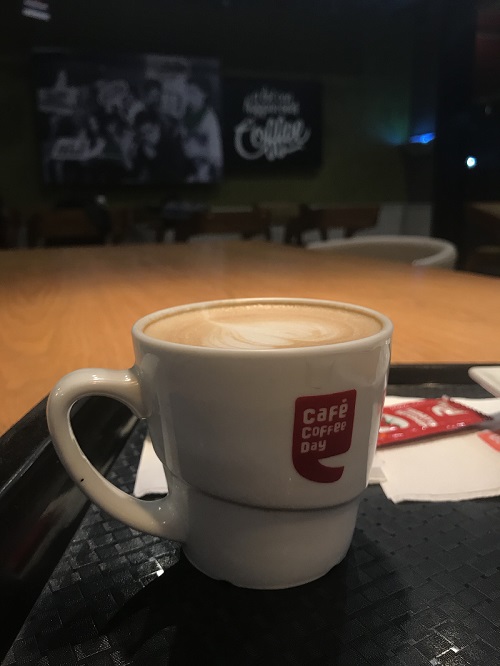 We identified potential locations and set-up cafes inside Airports, Railway Stations, Metro Rail, Multiplex Chains, Large Format Stores like Shoppers Stop, Walmart, Big Bazaar, Leisure stores like Odyssey, Crossword, Tech Parks, Hotel chains like Ginger and many other local ones, Educational Institutions such as IITs, IIMs among others and even inside hospitals like Apollo, Max and many more. During my time, CCD was the exclusive F&B partner for CSK & KKR during the IPL matches. I recall working closely with so many Retail CEOs and professionals during this tenure which I cherish the most, spanning my 22 years of working in the industry.
Among many things I learned from Chairman (as we would address him fondly), he gave great importance to time management. He was an early riser and was a voracious reader of articles, magazines, etc. and was up to date with what was happening in the Retail Industry across India as well as other sectors which I picked up over the years. He had an unwritten rule in the Organization for travelling – First Flight out, Last flight in, which I follow diligently even until yesterday and tomorrow when I am travelling on work, unfortunately to Bangalore where things are unfolding which I am watching in disbelief.
CCD was a coveted Anchor store for Malls all through the millennium decade. Even as Malls signed up LFS across Apparel, Grocery and Entertainment, CCD always enjoyed (and continues to) a special place across Malls and Shopping Centers in India. There was a time when CCD enjoyed incredible rentals, almost similar to the big box stores because the Landlords knew very well how the brand would attract shoppers regularly.
While Late Shri. Siddhartha has left the world untimely, the brand CCD is well entrenched among its connoisseurs, employees and well-wishers whom, I am quite sure will take great care in the coming future.
DISCLAIMER: The views expressed are solely of the author and ETRetail.com does not necessarily subscribe to it. ETRetail.com shall not be responsible for any damage caused to any person/organisation directly or indirectly.
My career brewed with Coffee! – Re-Tales by Shriram Sanjeevi – ETRetail.com