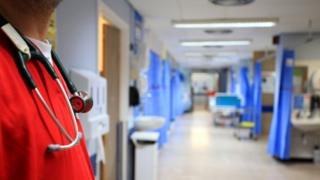 "Extensive" planning is under way to prepare the health service for a no-deal Brexit scenario, the NHS England chief executive says.
Simon Stevens said immediate planning was taking place around the supply of medicines and equipment.
"Nobody's pretending this is a desirable situation, but if that's where we get to it will not have been unforeseen," he said.
Ministers say they are focused on getting the best deal for the UK.
NHS plan in case of no-deal Brexit, Simon Stevens says}