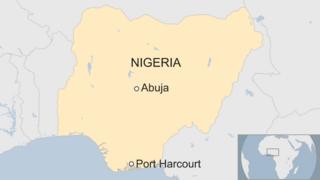 A number of people have been killed and injured in a stampede at a campaign rally for Nigerian President Muhammadu Buhari, local officials say.
The incident happened at a stadium in the southern city of Port Harcourt when the crowd surged towards a gate after President Buhari's speech.
Nigeria holds an election on Saturday in which Mr Buhari is running for his second term.
Former Vice-President Atiku Abubakar is seen as Mr Buhari's main contender.
Nigeria stampede: Several dead at Buhari rally