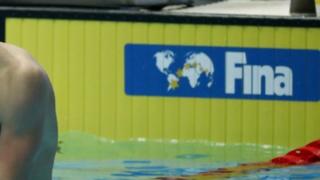 Two people have died and a number are injured, after an internal balcony collapsed at a nightclub in the South Korean city of Gwangju early on Saturday, the local fire service says.
A number of athletes at the world aquatic championships were slightly injured, Yonhap news agency reported.
Two Americans were reported to be among those injured.
Two South Koreans were taken to hospital in serious condition and later died, Yonhap reports.
The 2019 Fina aquatic world championships end on Sunday.
Nightclub collapse kills two in South Korea}