The US ambassador to the United Nations has urged conservative teenagers to avoid mocking liberals online, or taking part in "own the libs" antics.
Speaking at a conservative high-school leadership summit, Nikki Haley called such taunts "the exact opposite" of leadership, the Hill reported.
Conservative group Turning Point USA, which hosted the summit, promotes anti-liberal memes on its Facebook page.
A number of top Republicans will be attending the four-day summit.
Ms Haley began by asking how many students in the room had participated in "own the libs" behaviour online – or trolling and making fun of liberals via social media posts and memes.
Most of the conservative teenagers raised their hand, according to the Hill newspaper, and the room erupted in applause.
"I know that it's fun and that it can feel good, but step back and think about what you're accomplishing when you do this. Are you persuading anyone? Who are you persuading?" Ms Haley asked.
"We've all been guilty of it at some point or another, but this kind of speech isn't leadership. It's the exact opposite."
"Real leadership," the ambassador said, "is about persuasion, it's about movement, it's bringing people around to your point of view".
"Not by shouting them down, but by showing them how it is in their best interest to see things the way you do," Ms Haley said.
Critics were quick to point out Ms Haley's boss, President Donald Trump, has frequently lambasted liberals and opponents on social media.
"As soon as she has the same conversation with her boss I'll be impressed," one Twitter user wrote.
On Tuesday, House of Representatives Speaker Paul Ryan told reporters that the president was probably just "trolling people" with his earlier threats to revoke the security clearance of Obama-era intelligence officials who have criticised him.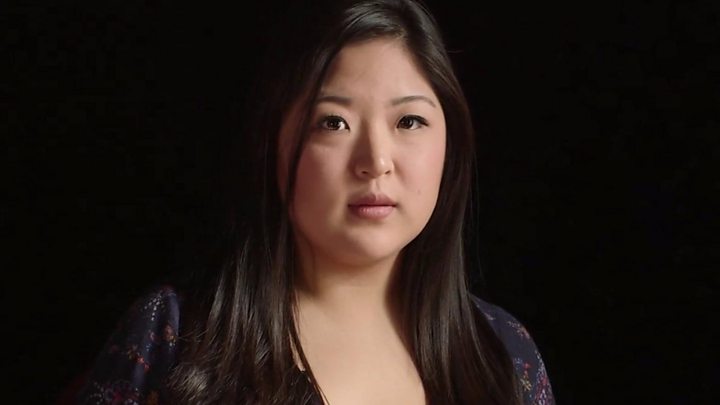 Turning Point USA, a non-profit organisation founded in 2012, focuses on promoting conservative principles among young Americans.
The organisation has groups on more than 1,200 US campuses – high school and college – with 450 officially recognised by their school.
More than 700 students were invited to this year's summit at George Washington University in Washington, DC.
Attorney General Jeff Sessions, Education Secretary Betsy DeVos and Anthony Scaramucci are among the big conservative names scheduled to speak at the annual summit.
While speaking on Tuesday, Mr Sessions joined in a student chant of "lock her up", a phrase frequently used by Donald Trump supporters in reference to Hillary Clinton during the 2016 presidential election.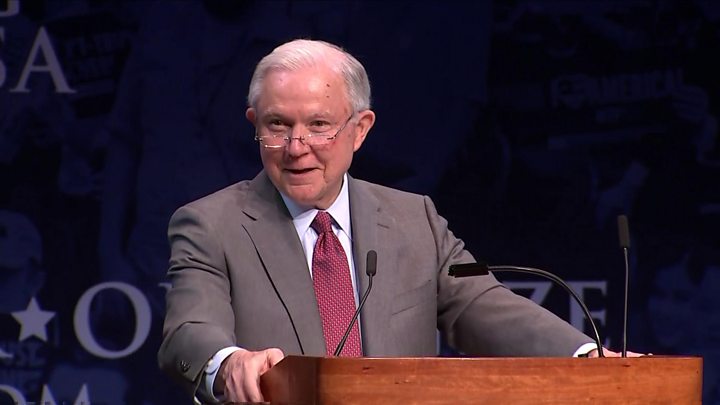 Donald Trump Jr is also slated to attend. The president's eldest son is friends with Turning Point USA's founder, Charlie Kirk, and has spoken at past events.
Ms Haley, the former governor of South Carolina, last made headlines for berating human rights groups as the US withdrew from the United Nations Human Rights Council (UNHRC).
She called the council a joke during her Monday speech, according to the Hill, saying other countries "lack the courage to make a difference".
Ms Haley concluded her speech to the students by saying: "If I can leave you with one message today – have the courage to stand up to the mob."
---
Take part in Ask America
We're asking you: What's the untold story in your community? What are the other issues that matter to you?
Send us your comments or questions to AskAmerica@bbc.co.uk and we will respond to what you tell us, as part of our Ask America series, which is a project getting different perspectives from around the country.
Nikki Haley tells students to avoid 'own the libs' behaviour