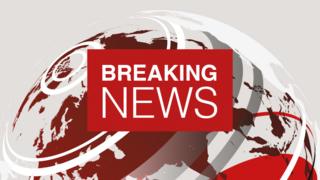 North Korea appears to have blown up tunnels at its only nuclear test site, in a move to reduce regional tensions.
Foreign journalists at the Punggye-ri nuclear testing site said they witnessed a huge explosion.
The North offered to scrap the site earlier this year as part of a diplomatic rapprochement with South Korea and the US.
But scientists believe it partially collapsed after the last test in September 2017, rendering it unusable.
North Korea nuclear test tunnels at Punggye-ri 'destroyed'