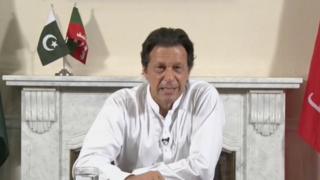 Former cricketer Imran Khan has claimed victory in Pakistan's election, amid accusations of vote rigging by rivals.
In a television address, he said: "We were successful and we were given a mandate."
His PTI party is still expected to fall short of an overall majority and to seek coalition partners.
Campaigning has been marred by violence. On voting day a bomb killed 31 people at a polling station.
Mr Khan, the charismatic aristocrat who captained Pakistan to a World Cup victory in 1992, has long shed his celebrity playboy image and has recently faced accusations that his election challenge was benefiting from military interference in the nuclear-armed republic.
An official confirmation of the vote is expected to come later in the evening.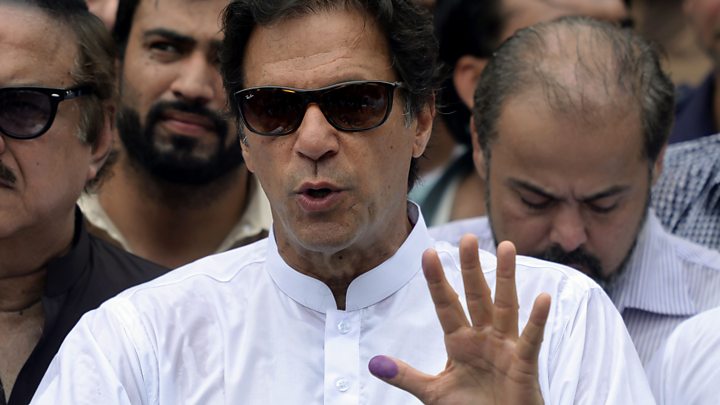 The party of disgraced former Prime Minister Nawaz Sharif has rejected the results, as have a host of smaller parties, all alleging vote-rigging and manipulation.
In his address, Mr Khan said: "I think this has been the clearest, fairest election Pakistan has ever had." He added that he would investigate any claims to the contrary.
He also appealed to his rivals to join hands with him to develop Pakistan. And he vowed to hold talks with India to seek a resolution to the dispute over the Kashmir region.
Pakistan election: Imran Khan claims victory amid rigging claims