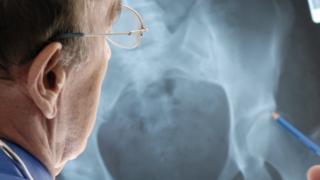 Hundreds of patients have lost the first round of a legal battle for compensation at the High Court over allegedly "defective" hip implants.
A judge ruled that manufacturer DePuy was not liable to the 312 patients who claimed they had been injured by the implants.
Claimants say the metal-on-metal hips were defective and meant some patients needed more surgery than necessary.
The Pinnacle Ultamet replacement was withdrawn from sale in the UK in 2013.
Lawyers for the patient group said they were "extremely disappointed" by the judgement.
Patients lose hip replacement court case