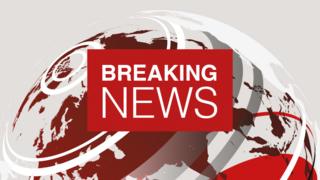 Police have launched a criminal inquiry into allegations of anti-Semitic hate crimes within the Labour Party.
Met Police chief Cressida Dick told the BBC her officers were assessing online material because it appears "there may have been a crime committed".
It comes after LBC Radio obtained an internal Labour dossier detailing 45 cases, involving messages posted by party members on social media.
Ms Dick says the Met had a duty to assess the material and not dismiss it.
She told BBC Radio 4's Today programme that her officers were seeking advice from the Crown Prosecution Service.
But she insisted the Met was "not investigating" the Labour Party itself.
LBC handed the dossier to Ms Dick in an interview in September.
It had previously passed the leaked material to ex-police officer Mak Chishty in September, who said that 17 instances should have been reported to the police for investigation, and another four were potential race hate crimes.
Police probe into anti-Semitism in Labour}