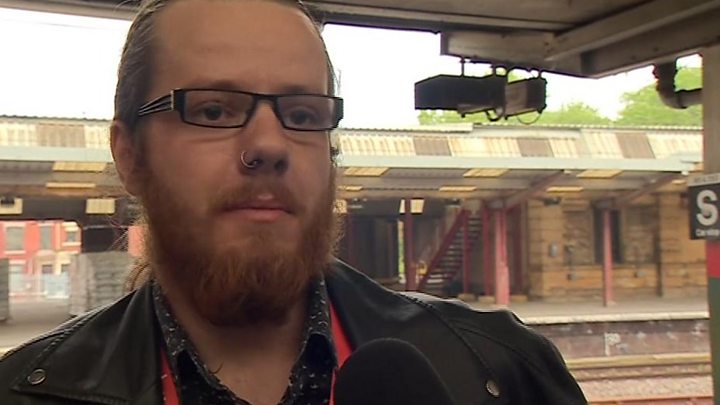 Transport Secretary Chris Grayling has defended the government's handling of the rail timetabling saga, announcing compensation for people affected and an inquiry into what went wrong.
Mr Grayling said there had been "major failures" and pointed the finger at the rail industry for the way new timetables were implemented.
Labour said he had failed in his responsibility and should resign.
There have been repeated delays and cancellations in parts of the network.
This is despite hundreds of trains being removed from service after the industry attempted to introduce new timetables last month.
Northern Rail has since brought in a new temporary timetable that removes 165 services a day, but on Monday more than 100 trains were still cancelled or severely delayed, affecting passengers in Manchester, Lancashire and the Lake District.
Govia Thameslink Railway, which runs Thameslink, Southern and Great Northern, have also introduced a reduced service.
In a statement to MPs, Mr Grayling, who has also faced pressure from Conservative benches, said the reasons for the Northern and GTR failures were different, but that "neither company had a fallback plan" with the government wrongly told that the timetables were deliverable.
A compensation scheme, funded by the rail industry, will be drawn up to offer "appropriate redress" to customers.
It should offer similar compensation to last year's Southern Rail disruption, he said, adding: "Commuters in the North are as important as commuters in the South."
An inquiry, by transport professor Stephen Glaister, will look at the implementation of the new timetable – which will now be introduced in phases.
"I will not hold back from taking appropriate action if the review finds that there's been negligent behaviour," Mr Grayling added.
Labour's transport spokesman Andy McDonald said nobody would take responsibility for "Great Britain's rail industry", but that Mr Grayling was "ultimately responsible" for ensuring the companies fulfilled their contracts.
"He is the man in charge, allegedly," he said. "He might want to blame Network Rail but he has failed in his responsibility to oversee it…the buck stops with him."
Earlier ex-defence secretary Sir Michael Fallon said he would his former cabinet colleague needed to "get a grip" on the situation. "This is becoming a scandal," he told the BBC.
He said his constituents were unable to get to work or travel to school. "It really is time now that ministers got a grip on this and force Thameslink to get on and run a decent service," he said.
If necessary drivers should be borrowed from other companies, he said, calling for the option of stripping the company of its franchise to be considered.
Asked about Mr Grayling's role, he said: "He's got to find some solutions to this.
"Clearly the transport secretary has to demonstrate today that he has this situation on board and that he's ready to use all his powers to start putting this right…commuter patience is running very thin."
Rail timetables: Compensation and inquiry announced}