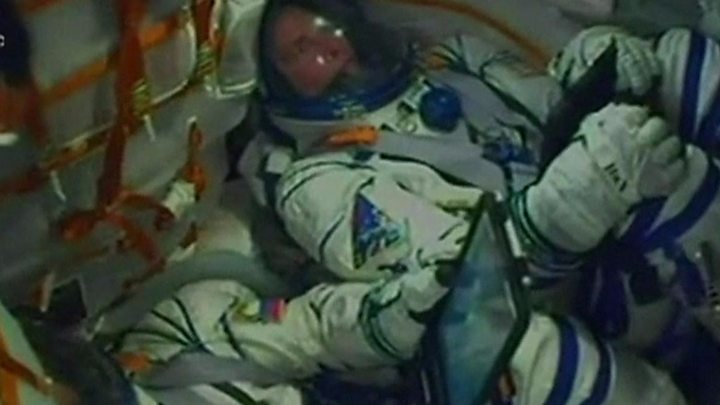 A Russian Soyuz rocket capsule was forced to make an emergency landing shortly after launch last month because of a faulty sensor, investigators say.
Russian officials believe the component was damaged during assembly.
They warned that two other Soyuz rockets could be defective, and said additional checks have been introduced.
The rocket had been transporting two personnel, one Russian and one American, to the International Space Station (ISS) when they had to abort.
The crew members, Russian cosmonaut Alexey Ovchinin and American astronaut Nick Hague, were recovered in good health after their escape capsule landed safely near the Kazakh city of Dzhezkazgan, 400km (250 miles) from where the rocket had launched.
The incident, on 11 October, was the first serious launch problem by a manned Soyuz space mission since 1983.
Sayuz rocket: 'Faulty sensor' led to launch failure