For the first time ever, the decennial Census will be conducted online next year. But if you are not computer savvy — or don't have internet access — there's no cause for concern.
"Don't fear," says Ken Gallager, principal planner at the state Office of Strategic Initiatives, a branch of the governor's office. He's working with Census officials and local communities here to make sure everyone in New Hampshire gets counted.
Gallager said he's heard the 2020 Census referred to as "the internet census," but that's not the full picture. "Certainly they want as many people as possible to respond that way, but we know that a lot of people don't have internet access," he said.
Residents can still fill out a paper form, and there also will be a toll-free number you can call to fill out the Census over the phone, Gallager said. "People shouldn't worry about it if they don't really feel like they can do the internet option, because the other options are going to be equally valid and equally supported," he said.
Gallager's office has assembled what's called a Complete Count Committee (CCC), with members from planning commissions, libraries, nonprofit organizations and education. The statewide committee's mission is to plan campaigns and outreach materials to make sure everyone in New Hampshire gets counted.
"They want the states to do this because we have a better handle really on what the issues are in our state, in terms of populations that might be harder to count than other populations," he said.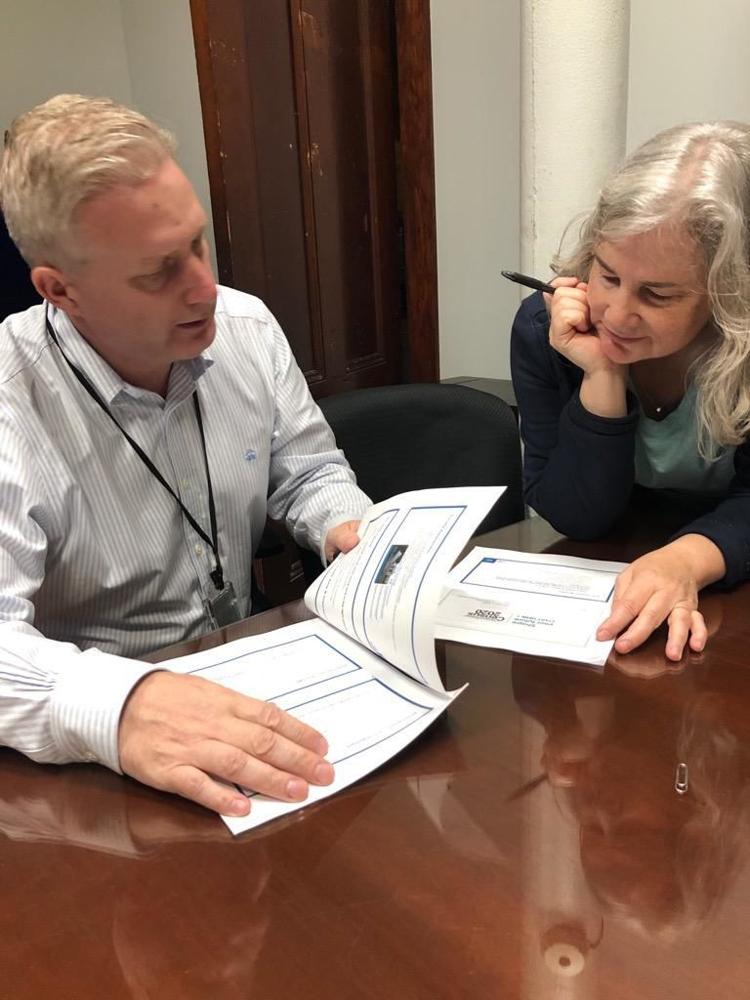 The committee is considering developing mobile centers to bring laptops or tablets to locations across the state, where residents could come to fill out the Census online, Gallager said.
Some communities, including Manchester, Nashua, Claremont and Berlin, are also forming their own CCCs to find ways to encourage their residents to participate.
Keith Goralski, a media specialist for the Census Bureau, said these CCCs "are vital to the overall success in achieving the census goal of counting everyone once, only once, and in the right place."
Goralski said Census "invitations" will be mailed out on March 12, encouraging people to fill out the Census online, but also including the toll-free number. However, he said, "If your area has low internet access, we'll mail you a form in March at the beginning of the Census."
And, he said, "If your area is more remote, we'll send a census taker to take your response in person."
The Census Bureau recently notified OSI's division of planning that 595,130 housing units in New Hampshire will receive the "internet-first" letter, inviting them to fill out the 2020 Census online. An additional 65,936 households will receive Census questionnaires, hand-delivered by census workers.
Officials say it's important to get an accurate count since Census figures are the basis for allocating more than $675 billion in federal funding distributed to states and local communities each year, including Medicare, Medicaid, building aid and community development block grants, Goralski said.
Census data also is used to apportion representatives in Congress, and redraw legislative districts. "If a certain community is under-counted, their numbers won't be reflected the way we would want them to be when they draw those boundaries," Gallager said.
Counting everyone is not an easy task. The Census Bureau tracks participation rates in individual communities, and in some parts of New Hampshire last time around, three out of 10 residents failed to complete the Census.
And it wasn't just in remote North Country towns, as you might expect. According to the Census, there were pockets of Manchester and Nashua where nearly a third of the population did not respond to the mailed survey in 2010.
Meanwhile, librarians are bracing for an influx of patrons hoping to use public computers to fill out their forms.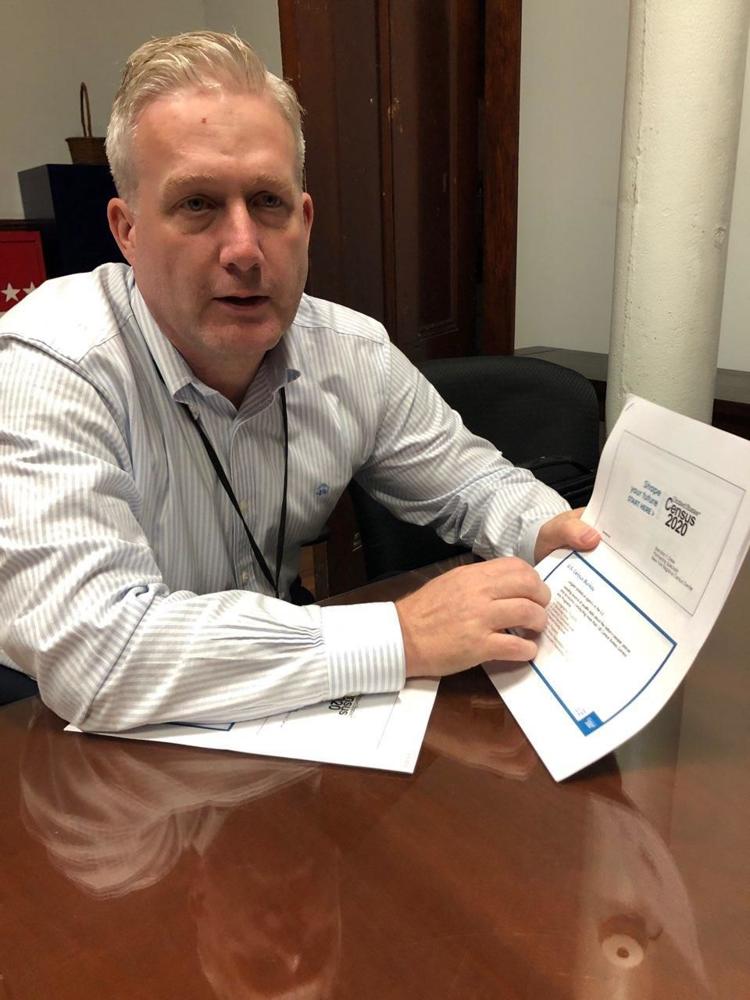 That's what happened after the launch of the Affordable Care Act, said Christine Friese, president of the New Hampshire Library Association. She was working in Vermont at the time, and remembers "a lot of librarians were completely freaked out" when the federal government advised people to apply for health insurance using the computers at their local libraries. "This time around, I want to make sure libraries are at the table," she said.
"Our goal is to prepare the libraries for the onslaught," she said.
Friese is director at the Portsmouth Public Library, which has 50 public computers and high-speed internet throughout the building. But librarians cannot actually help people fill in their Census forms because of privacy and confidentiality concerns, she said.
However, she said, libraries could host events with Census workers who could bring tablets to help people complete the questionnaires, akin to the programs many libraries host in the spring for tax help.
Cara Potter, director at Derry Public Library, is on the statewide CCC. As a reference librarian, she said, she depends on Census data all the time.
"We know that it informs a lot of decisions that are made at the local, state and federal level for funding. I felt it was very important and that libraries had a sort of natural affinity to supporting the Census and having an accurate count done," she said.
Once Potter got involved in the preparations, she was surprised to learn that portions of Derry were among the communities with the highest "under-counts" last time around. One possible reason for that is the high number of larger apartment complexes in town, she said.
She plans to reach out to the management of these complexes to suggest hosting events in community rooms where residents could meet with Census workers to fill out the forms then and there.
"If the count's going to be more complete, I think they aren't going to be able to rely on door-to-door enumerators getting the information, or people filling it out online," she said. "I think they're going to have to make some sort of personal connection with individuals and be able to explain to people why it's important."
"This will be an experiment to see if that works," she said.
Potter also envisions a sort of "mobile lab" where a Census worker could set up at various locations in town to let people use a laptop or tablet to fill out the questionnaire. Getting an accurate count is about "trying to meet people where they are at," she said.
Towns have a stake in making sure all their residents are counted, she said.
"It will impact the services that the town's able to offer, and if enough people participate, we will be able to get more of the federal tax money that our taxpayers are sending to the federal government, and more of it will come back to Derry," Potter said. "Hopefully it might even lower your tax rate. And New Hampshire people always care about that."
The Census Bureau is taking applications for both field and office positions in New Hampshire for the 2020 Census. For more: 2020census.gov/jobs.
Source link