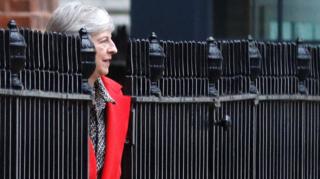 Theresa May has told her critics that getting rid of her as PM would not make delivering Brexit any easier.
Mrs May, who has been facing calls for a no-confidence vote from some of her MPs since her draft plan for leaving the EU was published on Wednesday, said ousting her would "create uncertainty".
She said the threshold of 48 letters – to trigger a no-confidence vote – had not been reached "as far as I know".
Jeremy Corbyn said Labour could get a better deal in time for Brexit.
There has been widespread criticism of the draft withdrawal agreement reached between the UK and the EU, which is set be signed off at a special summit next week.
There is also doubt over whether it can win the approval of the House of Commons, with opposition parties – including Northern Ireland's Democratic Unionist Party – opposing it.
Some cabinet ministers are also believed to be still trying to change its wording.
Mrs May told Sky News's Ridge on Sunday it had been a "tough week" but that she would not be distracted.
"Politics is a tough business and I've been in it for a long time," she said.
Asked whether Sir Graham Brady – chairman of the backbench 1922 committee – had received the 48 letters needed to trigger a confidence vote in her leadership, she replied: "As far as I know, no – it has not."
And in a warning to those pushing for a change of leader, she said: "It is not going to make the negotiations any easier and it won't change the parliamentary arithmetic."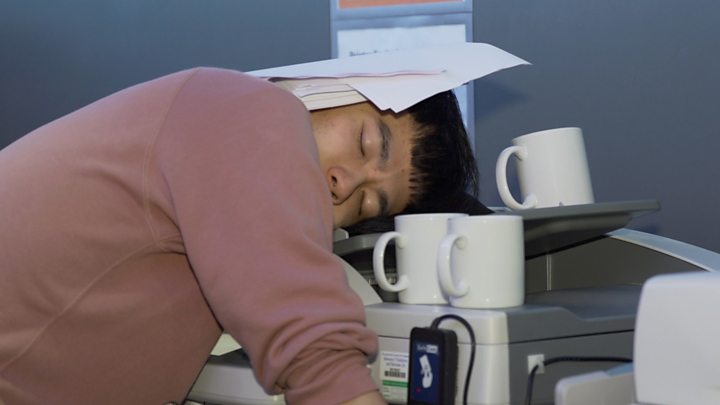 The 585-page withdrawal agreement – which was published alongside a far shorter document setting out what the UK and EU's future relationship could look like – has triggered resignations from the cabinet include that of Brexit Secretary Dominic Raab.
Mrs May said negotiations were still taking place to put more detail into the future deal proposals, saying it was this part that "delivers on the Brexit vote".
Mr Raab, meanwhile, told the Sunday Times the UK should not allow itself to be "bullied", and must be prepared to walk away from negotiations if necessary.
He said if a deal could not be closed "on reasonable terms we need to be very honest with the country that we will not be bribed and blackmailed or bullied, and we will walk away".
He also warned against looking "like we're afraid of our own shadow".
"I think there is one thing that is missing and that is political will and resolve," he said. "I am not sure that message has ever landed."
Why are people unhappy?
The draft document sets out the terms of the UK's departure, including details such as how much money will be paid to the EU, details of the transition period and citizens' rights.
Both the UK and the EU want to avoid a hard Northern Ireland border so they agreed to include in the deal a "backstop" – or back-up plan – in case they cannot reach a long-term trade agreement which does this.
This would mean Northern Ireland would stay more closely aligned to some EU rules, which critics say is unacceptable.
And the UK would not be able to leave the backstop without the EU's consent.
Tory MP Zac Goldsmith, the party's London mayoral candidate in 2016, has revealed he has sent a letter.
Writing in the Sunday Telegraph, the Brexiteer said that under the PM's plan "in effect, Britain would remain in the EU, but without having any say".
He added: "Had that been the choice, I personally would have voted to remain."
What would Labour do?
Labour leader Mr Corbyn says his party, which has 257 MPs, will not support the deal.
He told Ridge on Sunday the "one-way agreement" on Northern Ireland was "not acceptable", and there were no guarantees on workers' rights and environmental protections.
If it was voted down in the Commons, he said the government should go back to the EU and "renegotiate, rapidly".
Mr Corbyn insisted Labour would be able to negotiate a better deal, even within the time remaining before Brexit, saying the proposed transition period – which will only happen if there is a withdrawal agreement – offered "some opportunities" for this.
He also said another referendum – as demanded by some of his MPs – was "an option for the future but not an option for today".
He said he voted Remain in the 2016 referendum but if there were to be another, he said: "I don't know how I would vote – what the options would be at that time."
He also revealed that he had not yet read all of the 585 page draft EU withdrawal agreement.
Theresa May: Brexit won't be easier if I'm ousted}