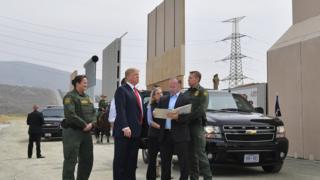 US President Donald Trump has said he has "no problem doing a shutdown" to pry funding from Congress for his planned border wall.
Hosting Italy's prime minister, he also told reporters he would "leave room for negotiation" on border security.
Congress must agree on spending to fund the government by 30 September, but a shutdown would be politically risky as mid-term elections loom in November.
The Republican president has repeatedly threatened a shutdown.
"I would certainly be willing to close it down to get it done," Mr Trump said at a joint press conference on Monday with Giuseppe Conte.
It comes a day after the US president gave a similar warning.
He wants lawmakers to approve $25bn (£19bn) to fund the construction of a "big, beautiful wall" on the US-Mexico border, a signature promise of his election campaign.
Deadlocks over spending and immigration caused a three-day government shutdown in January this year and again a month later, though that one lasted just a few hours.
The president's party controls both chambers of Congress, but in June moderate Republicans in the US House of Representatives helped sink an immigration bill that was proposed by their conservative colleagues and backed by Mr Trump.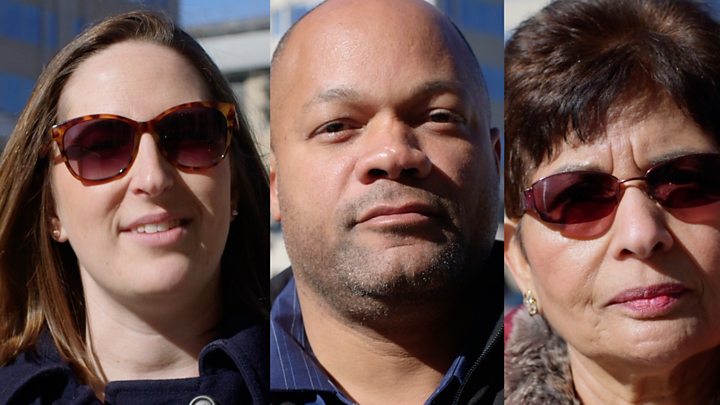 In March, Congress passed a bill with $1.6bn in border security funding, but most of it was to repair existing sections of a barrier along the US-Mexico border.
Mr Trump briefly threatened to veto that spending bill before ultimately signing it, though he said he would never approve such a budget again.
Some of his supporters were disappointed, believing he had passed up on his best opportunity to wring full wall funding from Congress, and House Democratic leader Nancy Pelosi openly taunted the president.
Republican Senate leader Mitch McConnell said in a radio interview on Friday that he did not think there would be another fiscal showdown.
"No, that's not going to happen," the Kentucky senator told WHAS radio station in Louisville on Friday.
Trump has 'no problem' with a government shutdown