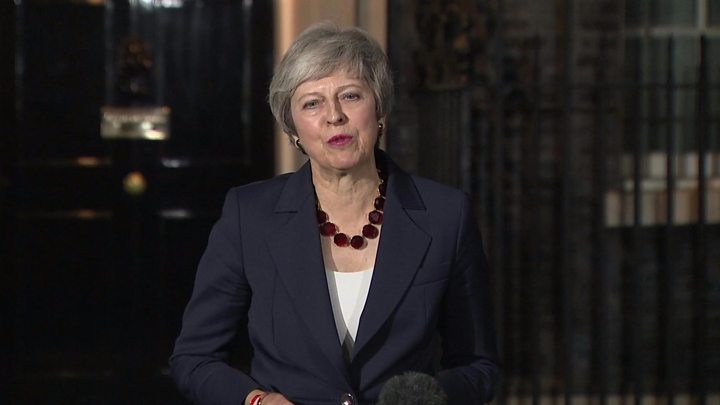 The cabinet has backed a draft withdrawal agreement between the UK and the EU, Theresa May has said.
The prime minister was speaking after what she said was a "long, detailed and impassioned debate" in a five-hour cabinet meeting.
She said it was a "decisive step" in the progress of Brexit, and would allow the agreement to be finalised in the coming days.
Conservative Brexiteers have already criticised what is thought to be in it.
The 585-page draft withdrawal agreement has now been published by the EU. A shorter statement setting out what the UK and EU's future relations will look like has also been drawn up.
European Parliament Brexit lead Guy Verhofstadt said the agreement "will make a Brexit possible, while maintaining a close relationship between the EU and UK, a protection of citizens' rights and the avoidance of a hard Irish border".
Criticism of the draft agreement has focused on how this hard border can be avoided.
Some Tory MPs are angry, claiming it could mean the UK is tied to EU rules for years to come.
Despite winning the backing of her cabinet, the prime minister faces a battle to get the completed deal through Parliament.
The Democratic Unionist Party – which gives the government the support it needs to win key votes – has joined opposition parties in criticising the anticipated arrangements.
UK cabinet backs draft Brexit agreement