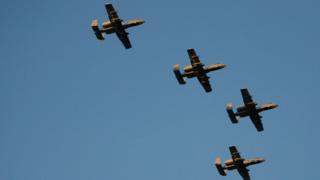 The US Air Force has taken flak after making light of its air strikes on the Taliban with a joke about an internet debate.
It deleted a tweet referring to an online discussion about whether "Yanny" or "Laurel" can be heard on a viral audio file.
The post said the Afghan insurgents would much rather hear the snippet than the "deafening" sound of its A-10.
The aircraft, nicknamed the Warthog, is known for its deadly 30mm cannon.
"The Taliban Forces in Farah city #Afghanistan would much rather have heard #Yanny or #Laurel than the deafening #BRRT they got courtesy of our #A10," read the tweet by the Air Force official account on Thursday morning.
But after a reporter asked the Pentagon whether the post was appropriate, it was deleted.
"We apologize for the earlier tweet regarding the A-10," the Air Force said.
"It was made in poor taste and we are addressing it internally. It has since been removed."
US and Afghan aircraft this week pounded Taliban positions in Farah after the insurgents attacked the provincial capital.
Interior ministry spokesman Najib Danish said 300 Taliban had been killed.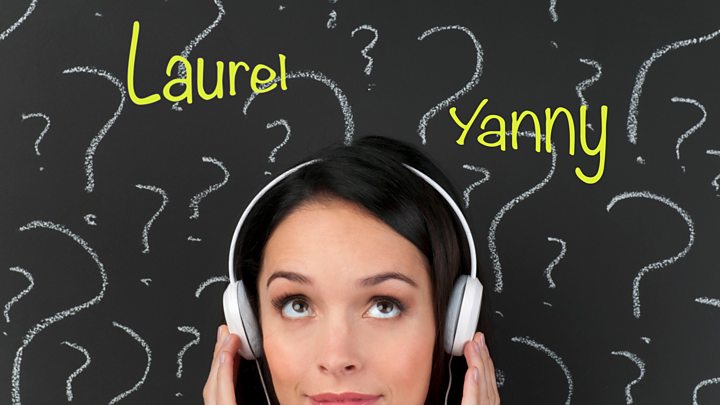 At least five civilians and 25 Afghan forces died in the battle, according to provincial governor Abdul Basir Salangi.
Afghanistan is America's longest-running war.
The Air Force's original tweet provoked both criticism and support online.
More on this story:
US Air Force apologises for Yanny v Laurel tweet