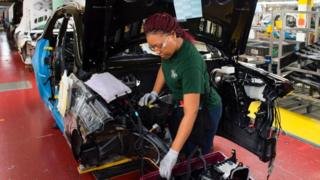 The US economy created a higher-than-expected 213,000 jobs last month, official figures show.
The figures for April and May were also revised up, showing that 37,000 more jobs were created in these months than previously estimated.
The unemployment rate ticked up to 4% from 3.8%, but this was because more people entered the labour force looking for work.
The annual increase in average hourly earnings remained unchanged at 2.7%.
US jobs growth stronger than expected