With the start of Wisconsin Football's fall camp rapidly approaching, Badger of Honor takes a closer look at what fans should watch out for this season at quarterback.
Pre-Fall Camp Projected Depth Chart
 Jack Coan – JR
 Graham Mertz – FR
Others in the mix: Chase Wolf (RS FR), Danny Vanden Boom (RS SO)
What to watch for
Arguably the biggest question on the minds of most Wisconsin football fans right now as the season approaches is this: Who's going to be under center for the Badgers against South Florida at the end of August?
While this has yet to be determined, and a great deal can happen between now and the start of the season, we can at least feel pretty confident that it will most likely be either Jack Coan or Graham Mertz who will win that starting gig out of fall camp. We know this both because that has been the assumption dating back to the end of spring practices based on the performances of each of the quarterbacks ostensibly in the running, and because Jonathan Taylor most likely confirmed it to Jason Galloway of the Wisconsin State Journal with a slip of the tongue at a recent golf outing.
Regardless of who emerges as the starter, what is crystal clear is that the Badgers absolutely must get more out of the quarterback position if they hope to avoid a repeat of the disappointment that was last season. Wisconsin has one of the best weapons in all of college football in Taylor, but he cannot once again carry the load of the entire offense if 2019 is going to be a success. The Badgers have an excellent receiving corps, but if they can't find someone who can reliably get those guys the ball down the field, then we are likely in for another grim season.
The good news? The quarterback play was so poor in 2018 that there really isn't anywhere to go but up this season.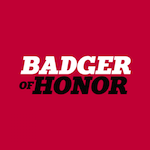 Want your voice heard? Join the Badger Of Honor team!
In the five games (four starts) in which he played once Alex Hornibrook was forced to sit out with recurring symptoms from a head injury, Coan had some bright spots here and there in which he flashed the ability to serve as a competent Big Ten starter. However, I think he would be the first to tell you that his overall performance in 2018 consisted of more struggles than triumphs.
Though you could say that Coan was certainly thrown to the wolves last season (he didn't start a single game at home), and the coaching staff often did not do him any favors with a much too conservative playcalling style that prevented him from getting in a rhythm in the passing game, there were far too many poor decisions that simply can't happen at this level of college football if you want to win consistently.
However, as the only member of the quarterback room with meaningful game experience under center, Coan entered the spring as Paul Chryst's No. 1 signal-caller and received the majority of the first-team reps throughout those practices. By all accounts, he had a solid performance that did nothing to hurt his standing, and he likely still sits atop of the depth chart as we approach fall camp.
At this point, it would likely take a massive camp performance from Mertz and/or an extremely poor showing from Coan in order for the ballyhooed true freshman to snag the starting job before this season.
Speaking of Mertz, though Coan received most of the first-team snaps in the spring, the former MVP of the All-American Bowl also turned in a very solid spring as an early enrolee. He certainly looked like a true freshman that should still be in high school at times and made his share of mistakes but, overall, he looked like he belonged in that competition and appeared to be far further along in his development than many anticipated.
The highest-rated recruit at his position that Wisconsin has landed in the recruiting rankings era, Mertz flashed definitely showed enough flashes of that enormous talent, as well as his exceptional confidence and leadership ability, to place him as the clear No. 2 at this time in the eyes of most. For reasons I will touch on, I don't think it's likely that he leapfrogs Coan in camp, but that opportunity is certainly still there for the taking if he is impressive enough.
A great deal will depend on just how far he has progressed over the summer in terms of learning the playbook and Chryst's pro-style offense. If he's made major strides since we saw him last, then Coan could very well be in trouble.
Though this is most likely a two-man race at this point, Wisconsin fans should definitely feel good about having Chase Wolf and Danny Vanden Boom as your third and fourth quarterbacks.
Though his time might not be now, Wolf, in particular, is an exciting prospect to monitor moving forward. He has a cannon for an arm and is the one quarterback in this group with the ability to consistently make plays with his legs. It's tough to know what his future in Madison holds with the arrival of Mertz, but Wolf looks like a guy who should develop into a Power 5 starter-caliber player in a few years, even if it's not at Wisconsin.
My prediction for how this goes? Coan continues his solid play this fall and performs well enough to ensure his position at the top when the depth chart comes out for the matchup with South Florida. While the long-term ceiling with Mertz under center is probably far greater than it is with Coan, the latter is pretty clearly the safest bet right now to help Wisconsin win games this season, and I'm banking on the usually-conservative Chryst to go with the cautious approach here.
However, even if Coan wins the starting job Week 1, I cannot remember a player who came into this program with more hype than Mertz, and that has not abated in the slightest: the former is going to be under enormous pressure to perform well with the freshman phenom nipping at his heels. If he struggles throughout Wisconsin's first couple of games, you know that fans will quickly begin to call for Mertz. The pressure on Chryst to make the move would be overbearing.
I for one am hoping that Coan performs well enough to leave no doubt that he is Wisconsin's starter, at least for this year. Unless Mertz absolutely blows us away in camp, with how difficult the schedule is this season, it would be in the best interest of his continued development if he could be eased into action this year by taking a redshirt and be shielded from having to help lead the Badgers to victory against the likes of the outstanding defenses teams like Michigan, Ohio State, and Iowa will throw at them this season.
While this would be the ideal scenario for Wisconsin, it's anyone's guess as to how this battle will shake out this season. All that we can really say for sure is that it seems likely we are in for a very wild ride.
All stats courtesy of UWBadgers.com