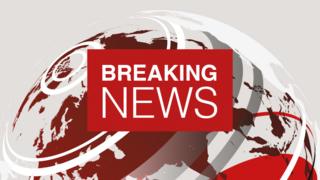 A woman has blown herself up in the centre of Tunisia's capital, Tunis, according to state radio.
The explosion took place on the Habib Bourguiba avenue which runs through the middle of the city, news agency Reuters reports.
Witnesses say the alleged bomb detonated close to a number of police officers.
News agency AFP said several ambulances were already on the scene.
'Woman blows herself up' in Tunis}